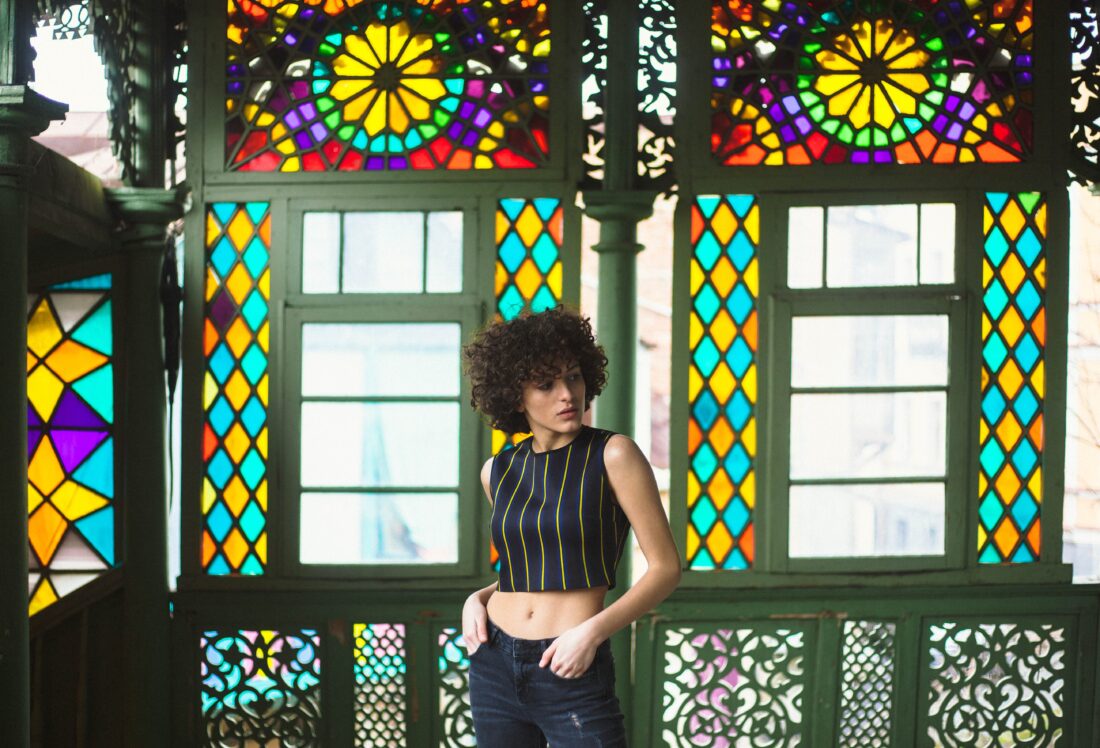 Our Stylist Secrets for Gorgeous, Healthy Hair
Tribeca ColorSalons is about to have you shutting down runways at your local coffee shop. Have hair that always looks amazing. Our Tampa stylists share how to maintain the fresh-from-the-salon look at home. Keep scrolling to seriously get ready to turn some heads.  
While nothing quite compares to a professional blowout, with the right technique, you can achieve and maintain the Tribeca Salon look at home. Not due for a trim or color refresh for a few more weeks, but not quite sure how to get the look at home between appointments? Here we share our best tips and styling hacks for beautiful hair direct from our professional stylists:  
Visit a S
tylist & Learn How to Maintain Your Style 
Find a stylist that will take the time to not only discuss what haircut is right for your face shape and hair texture but also how to maintain it between salon trips.  
Plus, you'll need to schedule in regular trims. If you have long hair, return to get a trim every six to eight weeks, but if you have short hair, make an appointment every four to six weeks!  
Use the Right Products for Your Hair Type
A good stylist will help you choose styling and grooming products that are the best for your unique type of hair. For example, if you have damaged or dry frizzy hair, a stylist might suggest using shine/gloss drops when using heat tools which will help repair the damage and reduce dryness.  
Or if you are blond and are experiencing brassiness, your stylist might suggest a violet shampoo or conditioner. Certain products are made for every kind of hair including textured natural hair, thick hair, fine hair, damaged hair, color-treated hair, and everything in-between! 
 If you are unsure of what product to use on your hair, give our experienced stylists a call at Tribeca Salon, we are happy to help!  
Wash Less
Washing your hair every day is a no-no, yet it is a common mistake. Frequent shampooing will wear down your hair over time, especially if you like to take a hot shower. Plus, over-shampooing strips your hair of its natural oils, which keep your hair healthy, shiny, and moisturized.  
Unless your scalp is very oily, wash your hair only once or twice a week. In between washes, you can rinse hair to remove dirt. Dry shampoo is a great alternative to washing every day, but be aware that too much can create buildup on your scalp. 
Invest in High-Quality Styling Tools
To take proper care of your hair, and cause the least amount of damage, you want to invest in high-quality hair care tools. Don't purchase the cheapest flat iron or blow dryer on the market, invest in higher quality tools that will not only last longer but will do less damage to your precious locks.  
For high-quality hot styling tools with greater longevity, we are fans of Chi, which makes flat irons, curling irons, and other hair styling tools. These are on the more expensive side, but will last longer than their counterparts!  
Learn How to Properly Maintain Your Blowout
It can be hard to recreate or maintain the blowout that you get from your favorite stylist, but the best tip that we can offer when blow-drying your hair is to get as close to your hair as possible without touching the strands. Use a moderate to high heat setting, and aim down so that the hot air blows along the hair shaft from root to top. This is what gives you that coveted sleek shininess at the salon!  
To achieve bouncy waves or curls at home, curling irons and wands are the most user-friendly, just don't overdo it with the hot tools. When not used properly, hot tools can be very drying and damaging to hair. When you use them, make sure to use a heat protectant before styling, and if you can, let your hair air dry instead of blow drying!  
Use Heat Protectant Products Every Time 
Use a heat protectant spray or serum before using ANY heat tools on your hair. We like to recommend Davines Iron On which is a thermal spray that was made for use with blow dryers, curling irons, and hot styling tools. Iron-On prevents hair damage during hot styling and leaves your hair soft, styled, and volumized. P.S. It smells fantastic!  
Sleep Like a Queen
Try Satin or Silk Pillowcases! Not only will you feel spoiled and pampered, but silk or satin pillowcases help maintain your salon hair longer because your hair glides across the silk as opposed to dragging abruptly like it would on a cotton pillowcase.  
Plus, silk and satin help prevent wrinkles! Skip the tangles, protect your skin, and opt for silk!  
Drop the Same Ponytail 
It's time for a new fresh look – even when your hair may not feel as fresh.   
Shampooing your hair less means that you might have a day when throwing your hair up in a sleek ponytail is the best and easiest style. Ponytail holders can be hard on hair, especially if they are tight or textured, as they can grab onto your hair and break it!  
Opt for soft fabric scrunchies or other hair ties such as Teleties. These are less hard on your hair and will help prevent damage. While it might be your signature look, wearing a high ponytail every day can also cause damage and breakage. Swap hairstyles every day or so, to prevent stress and breakage to your hair.  
Start Your Style at Tribeca Salons
Ready to maintain your salon look after your trip to Tribeca? Our stylists can help you with your hair goals and recommend the perfect products from our Davines line that will help condition, hydrate, and protect your hair in between salon visits! 
Book your appointment at one of our convenient Tampa salons, South Tampa (813-250-0208) and Ybor City (813-242-4080).  Or conveniently purchase our products online at Fabric Hair Care and have a video chat with one of our top local stylists!