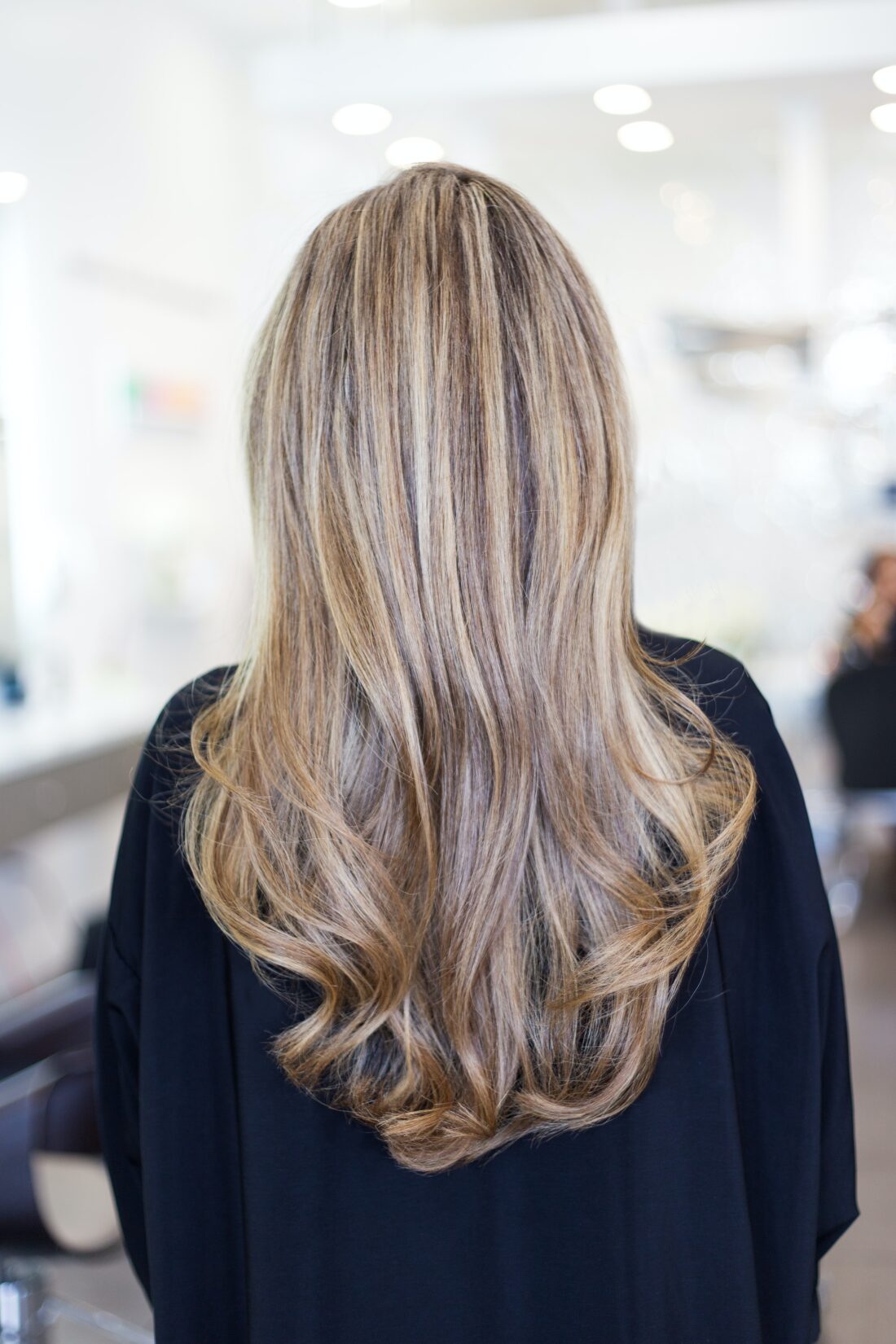 Ways to Make A Blowout Last Longer
Right now, we can all use some quality 'me-time'. Little compares to getting a great blowout and having a talented hairstylist work their magic while they wash, massage, brush, and blow out your hair. While strutting out of the hair salon that will make you feel ready for anything! Realizing that you may only feel that way for a few days doesn't feel as great. Our Tampa hairstylists share how to get your blowout to last as long as possible and not fall flat or limp by day three. Keep reading for some of Tribeca Salon's best blowout hacks! 
How long 
does a 
blowout 
generally
 last?
First, your blowout is meant to last from 3 to 5 days. But this can vary depending on the thickness and texture of your hair. If you start getting blowouts regularly, your hair may start to adapt which means that your style can last a little longer over time!  
Tampa blowouts at Tribeca Salons are better than any blow out you will find at a typical Tampa blow bar! Two blow dry bar locations to serve you! Book now and get ready to love your look! South Tampa: 813-250-0208 Ybor: 813-242-4080
What is included in a blowout
 at Tribeca
?
At our salons, your blowout experience includes a hair wash and soothing scalp massage, then our expert blow-dry method. We use salon-quality products and round brushes to get you the best blowout ever! You won't believe the difference between a professional blowout and doing it on your own. 
Tribeca Salon blowouts leave your hair shiny, bouncy and will last for days after your trip to our South Tampa or Ybor City hair salon. Get a great new hairstyle today! 
Can I make my
blowout last longer?
While 3-5 days is the typical time that your blowout will last, you can make the style stretch up to seven days (seriously up to 7) with some maintenance tips.  
Our hairstylists recommend you… 
Avoid all products on the first day of your 

blowout. You're

 going to love the look from the salon so why mess with a good thing? 

It's Tampa and the humidity will kill your blowout. You'll want to u

se 

an 

a

nti-

h

umidity 

spray 

to keep the look

.

Remember to avoid touching your hair as much as possible

. Oils and dirt from your hands can weigh the hair down and make it fall flat faster. 

At night, you should swap to sleep on a silk or satin pillowcase. You can also help make your blowout last longer by tw

isting your hair into a

 loose bun or high ponytail while you sleep.

Have

 

a quality 

dry shampoo 

and a dry

 conditioner spray

 handy.

 You may also want a 

lightweight

 shine spray

 to make your strands shine!

 
A few other tips to keep your blowout looking great for as long as possible:  
If your hair gets limp around day 2 or 3 (or whenever it does), you can use a large-barrel curling iron for some extra waves.  
You'll also want to keep your hair from getting wet which means using a shower cap while showering and avoiding any activity that may make you sweat. If you want to go to the gym, we recommend a headband that can keep your strands from getting too wet.  
Want a great blow out that lasts? Visit Tribeca Color Salons in South Tampa 813-250-0208  and Ybor City 813-242-4080 to get the best blowout in Tampa! 
Do blowouts damage hair?
When you blow-dry your hair improperly, you can cause damage. Luckily professional blowouts can make your hair better when done right. While other local blowout bars focus too much on doing hair quickly to get you in and out of the salon, at Tribeca we care about taking every step to protect your stands from excessive heat damage.  
For curly girls, you don't have to worry about getting a blowout. At least with our haircare professionals…we know how to do blowouts safely for curly hair. You'll just want to make sure to have a healthy aftercare regimen to protect your curls!  
Get a Professional 
Blowout
Here we know blowouts are fun and can give you a great confident look. With these tips, you can make the look last from 3 to 7 days.  
Fantastic hair is just an appointment away! Visit Tribeca Salon for the best blowouts to have your hair bouncy and shiny. Call our South Tampa or Ybor City hair salon today! South Tampa: 813-250-0208 Ybor: 813-242-4080