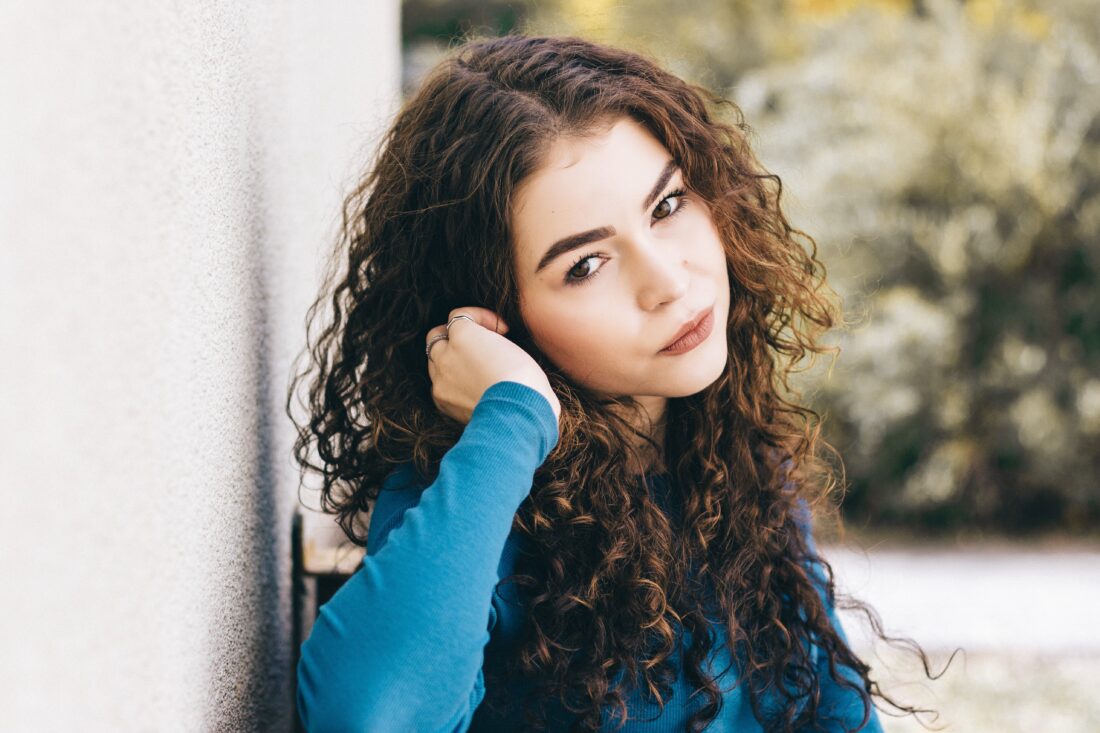 Battling Hair Breakage: Damage and How to Repair It
We naturally shed up to 100 strands of hair each day! We certainly don't want to lose any more of our precious strands from abusing our hair. While hair can be naturally dry or even become drier as we age, daily routines such as heat styling or being outside in the sun can further dry out hair and lead to breakage.  
Unless we put some moisture back in, our locks will look lackluster, develop split ends, and be prone to breakage. Here's how to battle the breakage and repair damage... 
Brittle Hair = Breakage 
Dry hair needs a moisture boost, and quick!  
Breakage happens when your actual hair strand shreds. Your hair cuticle is made up of stacked layers and when these individual layers (hair fibers) split from the rest, it results in breakage. It might break near the tip when you have split ends, or it can even rip halfway up your strand or close to the root.  
What Causes Hair Breakage?
While flat irons, curling irons, and blow dryers can make our hair look amazing, they can also be to blame for the dryness and breakage that you might be experiencing. But it's not just overdried hair…sleeping on wet hair, or aggressively combing hair when it's wet can cause breakage too.  
How to Avoid and Repair Hair Damage
To adequately moisturize your hair and avoid breakage, our stylists recommend these tips: 
Add Moisturizing to Your Routine  
Adequately condition your hair each time you wash to help fight the effects of breakage. Apply a deep conditioner to your thirsty hair at least twice a week to help add in more moisture. Before styling, use an anti-frizz serum and gently detangle hair with a wide-tooth comb to help prevent breakage.  
Add shine and softness to hair while also detangling and fighting frizz, with Davines OI Oil. You'll thank us later.  
Shampoo Correctly  
Shampoo is not your hair's friend. Go easy on your hair, and shampoo only a few times a week. When you do shampoo, apply it to the scalp, not the hair shaft. The majority of build-up will be on your scalp, not your strands.  
We suggest a shampoo that has adequate moisture for your hair type which will help protect the hair shaft and cleanse your scalp. Prevent breakage and stop split ends in their tracks with Davines Melu Shampoo from Fabric Hair! 
Skip the Heat  
After showering, let your hair dry naturally and spare your locks from high heat. If you must blow-dry, let your hair dry slightly which will cut down on hair-dryer time.  
Avoid using a curling iron or flat iron, as too much heat styling can zap moisture from your hair. When you do use heat tools, use a heat protectant like Davines Melu Hair Shield first.  
Avoid Tight Ponytails  
We get it, a ponytail is an easy way to hide dirty hair and give you a polished look in seconds, but it also can break your hair! Elastic hair ties grip the hair tightly and actually cut into the hair shaft, causing fraying and damage when they are used in the same spot every day. This applies to buns and top-knots too.  
If you can't go without a ponytail or bun, our hairstylists recommend you ditch those tight rubber elastics for thick fabric–coated hair ties. These offer a secure hold but are more gentle on your hair!  
Indulge in a Salon Treatment  
Next time you are at the salon, ask for a moisture boost or deep conditioning treatment.  At Tribeca, we use Davines Circle Chronicles, which are seven unique masks for targeted results depending on your specific hair needs.  
For deep nourishment, we use The Renaissance Circle to add moisture to dry damaged strands and make your hair smoother and more supple.  
Battle Breakage 
at
 Tribeca Salons
If you have dry damaged hair from heat or chemical treatments, or thinning hair due to hair breakage, come see our experts at Tribeca Salons. Our hairstylists can help you restore your hair to good health and suggest a haircut or styling products that will help you look great and feel confident throughout the transition. Together, we can hit those hair goals! 
We follow all CDC guidelines and safety protocols to make sure you feel 100% safe during your visit. Call one of our two convenient Tampa locations at 813-250-0208 (South Tampa) or 813-242-4080 (Ybor) to book your appointment.