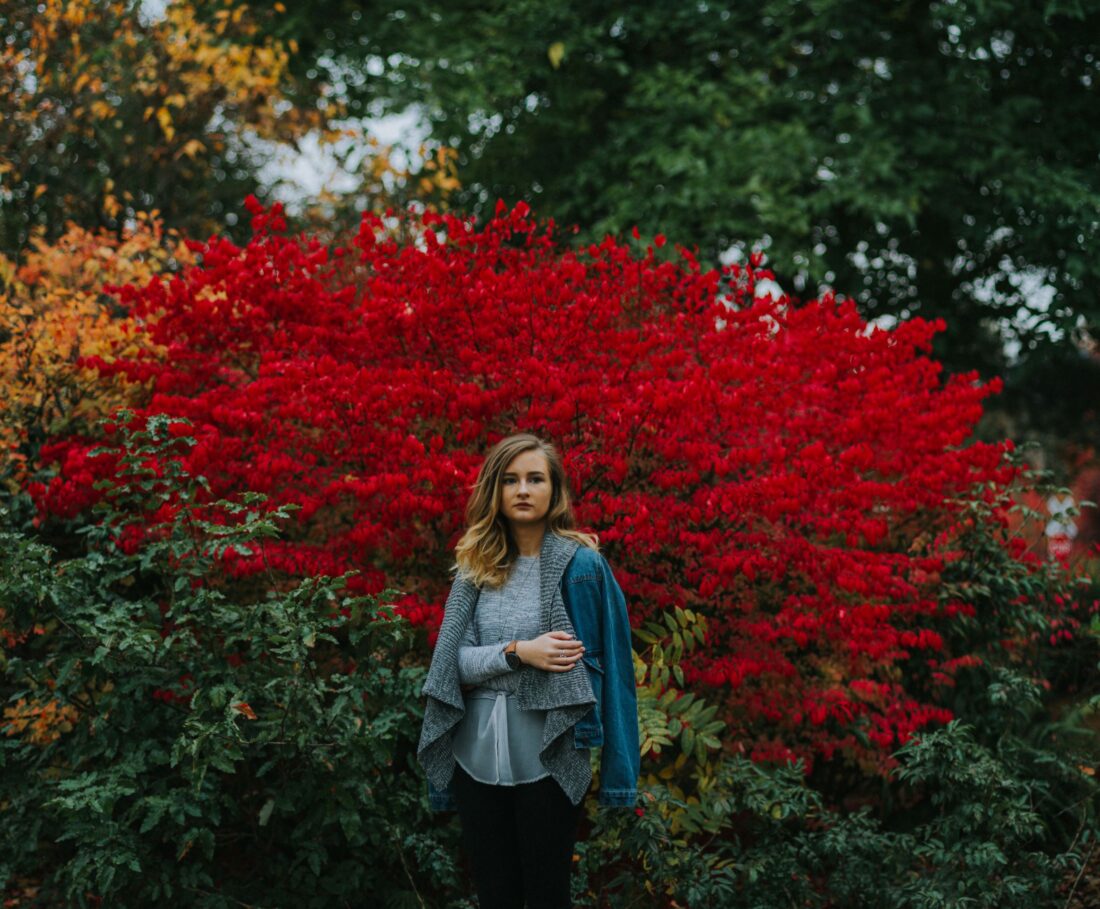 Falling Flat: How Can Colder Weather Impact My Hair?
While it may not seem like the cold weather has quite hit us here in Florida, the temperatures will start getting cooler, and with that means pumpkin spice lattes, sweaters, cute hats and scarves, and flat hair. 
But what is it about the cooler temperatures that make your hair flat, frizzy, dull, dry, and damaged? Our stylists explain the most common fall and winter hair woes and how colder weather may impact your hairstyle! 
How Cooler Weather Affects Your Hair
 What works for your hair in the summer, will most likely need some revamping in the fall and winter months. What is it about cooler temperatures that make your hair fall flat? When the temperatures start to drop, so does the humidity in the air, and this leaves your hair thirsty and dry.  
 You may experience these common hair issues: 
Dry hair

 

Dull hair

 

Static

 

Straw-like hair

 

Matted hair

 

Dry, Itchy Scalp

 

Seasonal hair loss

 
With less moisture in the air, it is important to remember that your hair routine will need to be different as well. On your next appointment to the salon, make sure to talk about your hair goals and seasonal hair issues with your stylist. We're here to help you love your hair all-year-round! 
How 
to
 Combat 
Colder 
Weather 
Woes
While we can't mess with Mother Nature, we can still work around her and take preventative measures to help our hair stay healthy!  
Two of the biggest things you can do to help your hair from falling flat this season is to hydrate and protect it. And while it may take some extra effort in the fall and winter months to keep your hair hydrated and moisturized it will be worth the time. 
Using the right hair products is also extremely important. At Tribeca Salons, we use the Davines line, which offers natural, plant-based oils that will replenish the moisture in your hair. Our products are for every hair type too—from curly hair to straight and everything in between. We only use the best to protect hair from all types of abuse, whether it is the weather, physical damage, chemical, or heat.  
DIY Tips For Hair Care At Home
Don't let the weather dictate your hair looks! Here are some at-home tips you can do between trips to the salon to keep your hair healthy and shiny: 
Use a 

deep conditioning mask

 (

one of our favorites is Davine's 

NOUNOU 

hair mask

)

 

Use le

ss shampoo and more conditioner

.

 

S

hampoos tend to have chemicals in them that can dry out hair

 

Limit the amount of heat styling

. This 

can cause more damage to 

your 

hair when hair is 

already 

dehydrated and brittle. If you chose to style, apply a heat-protecting product

 before 

blow-drying

 your hair

 

 

Do not use 

rubber bands when putting your hair up

; 

we recommend Teleties, a strong-grip, no-rip hair tie 

 

Take vitamins, such as bioti

n. T

his will not prevent shedding but can 

also 

help prevent hair breakage and make it 

appear 

thicker

 

Rethink the way you wear winter hats

. 

Hats tend to absorb moisture from your hair leaving it dry, and they can also cause static, which leads to brittle and damaged hair

 

Sleep on a satin or silk pillowcase

 – 

this will help reduce friction as you sleep and retain any moisture in your hair 

 

Use oil treatments

 to 

help

 

lubricate the cuticles. This will help with 

seasonal 

split ends

 

Drink lots of water

! H

ydrating on the inside will show on the outside

 
Give your Hair a Lift this Fall
Do not let the weather take a toll on your hair. Tribeca Salons knows how to give your hair a lift in the Fall! 
If you are noticing your hair falling flat this fall, let our hairstylists help. We'll help you with your hair goals and recommend the perfect products from our Davines line that will help condition, hydrate, and protect your hair from the colder fall weather. 
Your hair does not need to fall victim to the colder temperatures! Book your appointment at one of our convenient Tampa salons, South Tampa (813-250-0208) and Ybor City (813-242-4080).  Or conveniently purchase our products online and have the chance to video chat with one of our top local stylists!