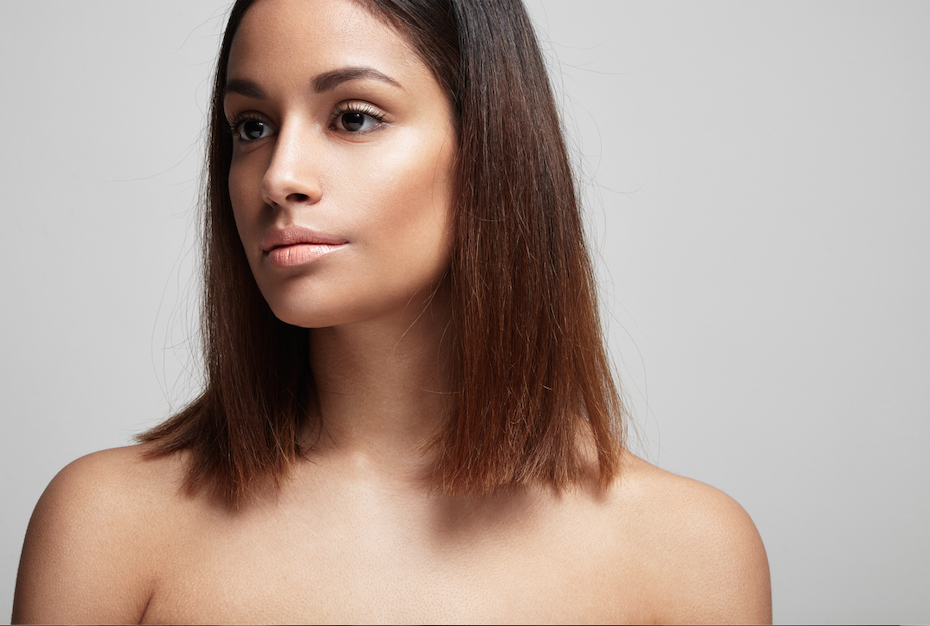 How to Mend and Repair Split Ends
However, everyone's hair is prone to damage, especially on the ends.  The ends of your hair are the oldest part of your hair, and the most vulnerable. Daily product use and styling will affect your ends first because they are the most exposed and at-risk part of your hair. When the ends get damaged, they lack moisture and become weak, which makes it fray and split.  
We all want healthy locks that could model in a shampoo commercial. But when those hated split ends occur you can be left with hair that's hard to manage. Sadly, the only sure way to say goodbye to those split ends is to chop them off.  However, there are hair habits you can do to prevent and mend the damage. 
What Do My
 Split 
E
nds
Mean
?
Split ends are when your hair becomes brittle, dry, and frayed at the ends. Split ends can make your hair look frizzy. Commonly, at–home haircare techniques such as blow–drying, straightening, and curling lead to split ends.  
At some point or another, we've all dealt with some damaged split ends. There are even different types of split ends. If you see single strand knots – take extra care when brushing your hair if it's curly to prevent breakage. And resist the urge to pick them! 
If you have any signs of split ends, schedule a consultation with one of our hair specialists at Tribeca Salon online or call our South Tampa location at 813-250-0208 or our Ybor location at 813-242-4080. 
Did you know that beards can even get split ends? We keep beards fit and full as well.  Check out our services for men here. 
Split End 
Prevention
When our hair looks good, we feel good! To mend split ends, you should start when you wash your hair. We use top-quality, sulfate-free products at the salon and you should do the same at home to keep your hair healthy! 
Use a wide-toothed comb or wet brush to comb through your wet hair. Squeeze out the water with a terry cloth towel or old t-shirt, do not rub your hair. For split ends use a leave–in conditioner it will be an added layer of protection.  
Let your hair as much as possible before hitting it with the blow dryer. Keep your dryer on the lowest heat setting to prevent any heat damage.   
Protect from Heat Damage
Purchase a straightener with a temperature control on it. No need to turn the straightener dial on high, the perfect temperature for hair formation is 180 degrees. A high temperature can suck out the keratin in your hair leaving it weak and dull.   
Love your flat iron? Call our Kennedy Blvd. Tampa location at 813-250-0208 or our Ybor salon at 813-242-4080 today to treat yourself to a Keratin Treatment. They help coat and protect your hair and repair damage.  
Maint
aining Healthy Hair
Your hair health has everything to do with the nutrients you put in your body. It's true! To supplement thickness and length you can take biotin and folic acid.  Your hair strands are literally made up of proteins and you can find these in the foods you eat. Oranges, soybeans, wheat and leafy greens are packed with folic acid.  Almonds, peanuts, walnuts, and pecans, for example, are full of biotin. 
Say Goodbye to Split Ends
Your locks are precious. Use these tips to maintain your salon-day hair! Get strong and healthy hair by preventing and mending split ends. When you're ready to say bye to those split ends or find yourself in need of any other hair care or color, call Tribeca. We are dedicated to keeping your hair healthy.  
We currently have two convenient locations, give us a call our South Tampa salon at 813-250-0208 or our Ybor City salon at 813-242-4080 to schedule a hair appointment today!