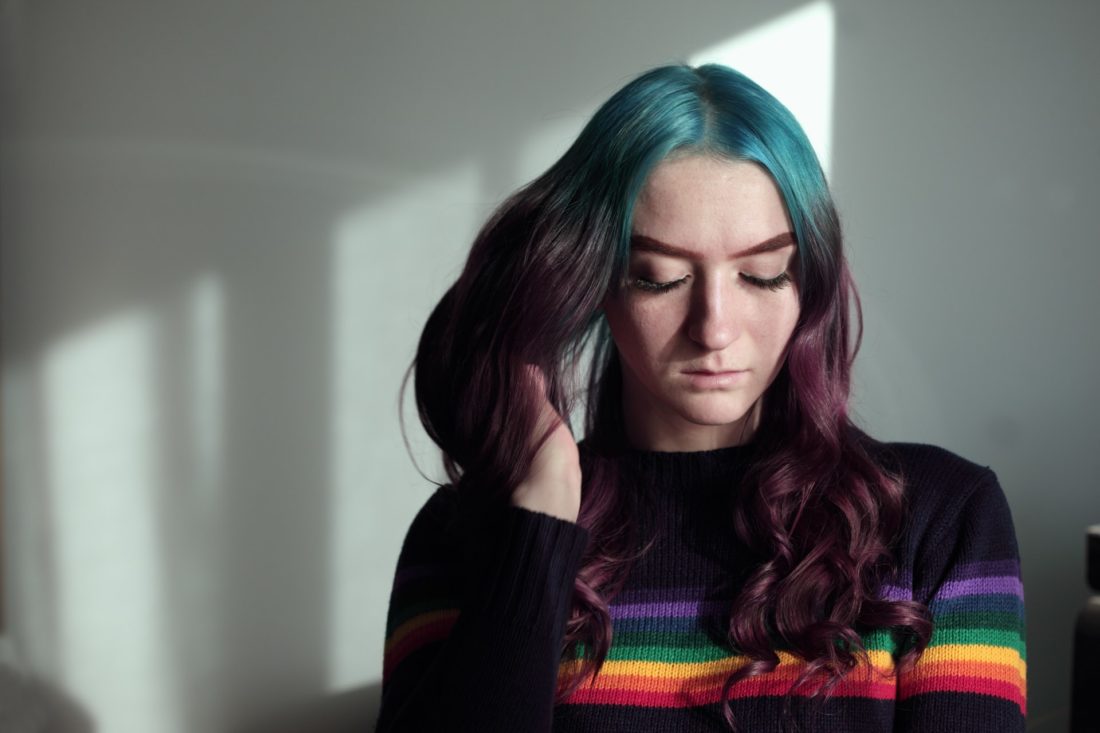 Making Your Hair Color Last as Long as Possible
Times are rough right now, but that doesn't mean your hair color has to be. You know we love hair color! After all, that time and money spent at the salon, our hair experts explain how to make your hair color last as long as possible between salon trips. 
How Long Until Permanent Hair Color Starts to Fade? 
Permanent color remains on your hair until your hair grows out, exposing the roots and your natural color. For most, this takes between four and six weeks (about 28 shampoos) before you need a salon visit to get your roots done. 
Did you know that brown dyes have the longest staying power (sorry blondes)? Brown hair color pierces the hair shaft more than other hair dyes. 
Tips for Making Your Hair Color Last Longer 
Avoid Hot Showers 
After coloring, wait at least 24 hours before shampooing to allow the hair dye to settle in. Hot water dries out your skin and can decrease the life and brilliance of your hair color! If you must, you can rinse your hair with cool water and scrub your scalp with fingertips to get hair clean without fading your color. 
Space Out Your Shampooing 
Opt for a dry shampoo to prolong your hair color. You can also try alternating between a hydrating shampoo and color-preserving shampoo when you do wash, but shampooing every day will strip the hair color. The dry shampoo will keep excess oils from building up on your scalp. 
Products Matter for Color-Treated Hair 
You may have to say good-bye to some of your go-to products to protect your color. Using products not meant for colored hair can turn your color brassy or strip your color. Get sulfate-free, alcohol-free products specifically designed for color-treated hair. Natural ingredients are safer to maintain your hair color long-term. 
Condition Wisely 
Like shampooing, conditioning matters too for color-treated hair. Make sure to apply the conditioners evenly in small sections to fully saturate your hair. Our colorists suggest Davines Essential Haircare Conditioners. 
Davines Essential Haircare is a range of products for daily color-safe haircare with antioxidant and protective properties. Essential Haircare is made with high percentages of natural ingredients that are easily biodegradable to minimize the environmental impact. All products are free from sulfates and parabens. Each range meets the specific needs of different hair types and offers an immediate cosmetic treatment. 
Beat the Heat 
Heat is the enemy when you want your color to last longer. Don't overuse hot tools! You damage your hair every time you use a blow dryer, flat iron, or your curling iron. If hot tools are needed, use a quality thermal protectant and use the tool on the lowest setting you can. 
Protect Poolside 
It's Tampa – the pool is a part of our lifestyle. Right now, many people are at home and it's tempting to spend your newfound time poolside. But this isn't the best idea if you want your hair color to last!
Chlorine does a number on your hair and it will strip your color. If you do go swimming, a layer of leave-in conditioner may help to reduce fading. You can make your own at home by mixing a sulfate-free conditioner with water in a spray bottle, then use it before you go swimming. 
Remember: too much sun can fade hair color too. Take cover! If lounging by the pool, wear a stylish hat to protect your color. This goes for any outdoor activity around Tampa thanks to our endless summers. 
Freshen Up Your Color 
You made your color stretch as long as you could…When your roots are too much or the color has faded, our team is here to help with professional tips to make you look your best. 
If you want our professional stylists to freshen up your color, give us a call at one of our convenient Tampa Bay locations to speak with a stylist!