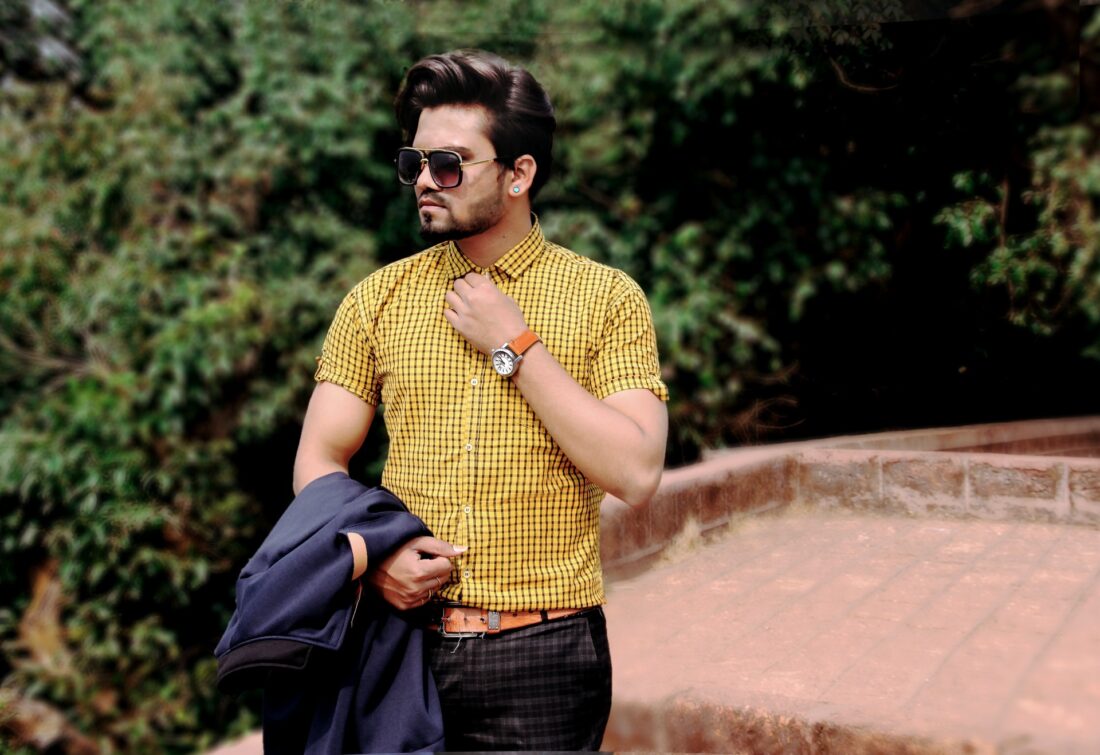 Hey Guys: Here's How to Color Your Hair At Home
Why should women have all the fun when it comes to dying their hair? We all know dying your hair is the easiest way to immediately add some edge to your look without doing anything too permanent.  
So men, if you have the coronavirus blues and are ready to alleviate your lockdown malaise, let us guide you on how to color your hair at home and lift your spirits, even if it's just temporary, during this most likely stressful and socially distanced time of the year. 
Whether you are looking to change up your look completely or just keep it low-key, here are some steps to coloring your hair at home with one of our custom color kits, if you are ready to take the plunge: 
Know Your Color Goals
The first step is to know what color you'd like to dye your hair. When it comes to choosing a new hair color, it is important that you choose the right color. Don't worry our stylists can help! You want the color to work well with your skin tone as well as your personality & character.  
When dying your hair at home, versus in a salon, you may want to go more gradual as opposed to a more dramatic color change because it may be harder to achieve for a novice. 
Many men that dye their hair opt for a more natural look: something to camouflage their graying hair or to make their hair look brighter. In this case, our hairstylists recommend not going more than two shades darker than your natural hair color or going more than one shade lighter.  
If going lighter, you'll definitely want to grab one of our color kits. When you lighten your hair, it requires more "lift" and if using non-salon quality hair color, it will likely leave your hair with more orange or brassy tones.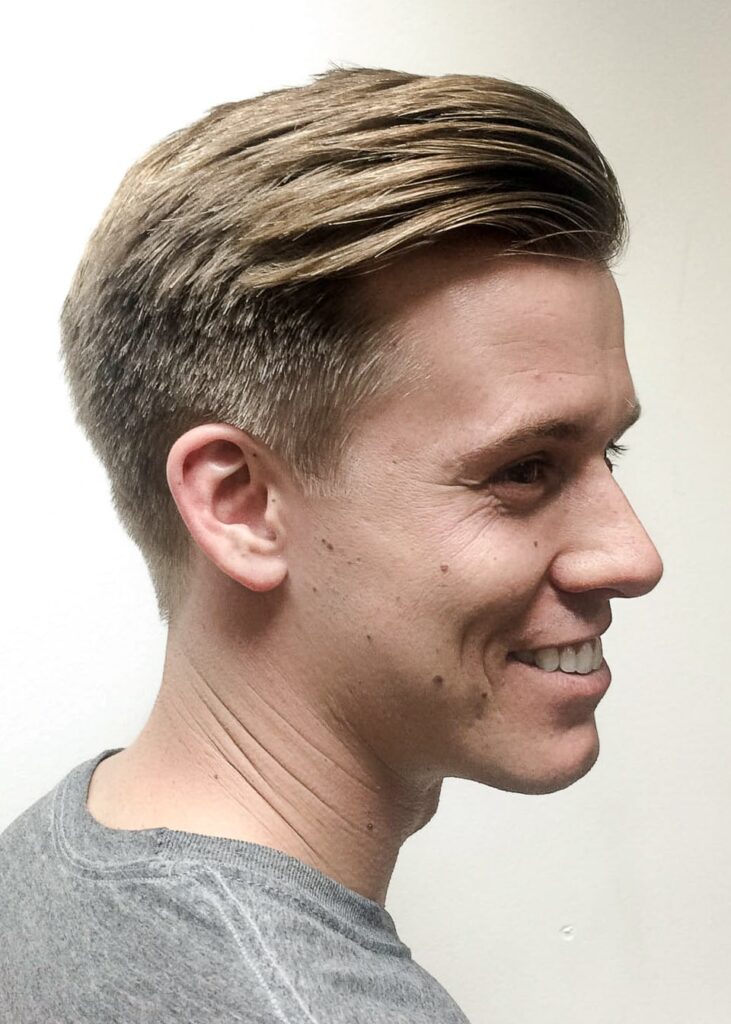 Talk to a Professional Stylist
We cannot wait to discuss your coloring options and hair goals with you. If you are not ready to visit our salon in-person just yet or aren't local to Tampa, you can still achieve a professional-quality hair color.  
Our custom color kits include a complimentary virtual color consultation. Our expert color stylist, Brandon, will handcraft a custom professional salon-grade hair color for you that will be delivered to your door!  
Setting 
Up Your At-
home Salon
You've selected your hair color and you are now ready to get started. Now what? The biggest key to hair dye application at home is being prepared. 
Our hair

stylists recommend you plan ahead before you begin the dying process. For a couple of days

 prior, avoid washing your hair while you shower. You will want the natural oils in your 

hair to build up in 

your hair and 

on your 

scalp. These oils will act as a barrier against chemicals that are using during the dying or bleaching process.

 
On the day, m

ake sure you have everything you need in front of you. 

Here's what to have on hand: 

 
a

 timer

 

gloves

 

 

an

 old button-front shirt

 

an

 old bowl and a brush (should be included in your kit)

 

Vaseline/Aquaphor or other skin-barrier to protect against dye drips

 

an

 old towel or drop-cloth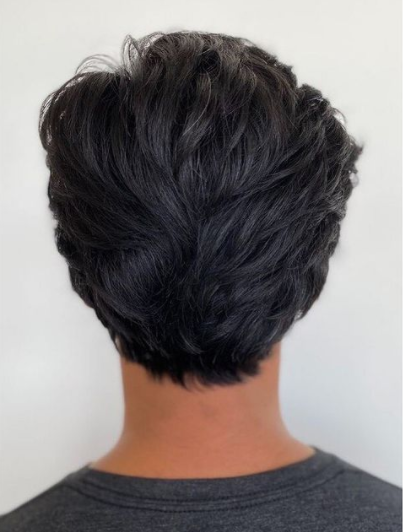 Time to 
Dy
e
Now that you are hair is prepped (dry and full of natural oils) and your at-home salon is stocked, let's get to work dying your hair, gentlemen! 
Just in case, you may want to use Vaseline or Aquaphor around your hairline, the top of your ears, behind your ears, and the back of your neck to act as a barrier against any dye drips. When you mix it yourself, at-home dyes may be less viscous, which means it is thinner and runnier, making it easier to spread with your hands, but also making it more likely to drip onto your skin. 
Make sure you have read through all the instructions, and then read them one more time! The last thing you want to do is forget what the next step is. After that, put on your gloves and begin to mix your custom color.  
From there here are some tips to consider: 
If you're going for full-coverage you will want to start in the front and work your way back

 

If you're going for a gray camouflage look you will want to start in the back and go to the front

 

Do not be afraid to use a

n ample amount

 of product, it will minimize the chance of you missing a spot

 

You can use your hands or the brush and make sure to really pat it down

 

You may not need to use the whole

 kit,

 especially if you have shorter hair

 

Let your hair sit for the recommended amount of time

 

If you have fine hair know that it will color faster

 

If you have more dense or coarse hair it will take longer

 to set

 
Congratulations! Now that you are done dying your hair you can now jump in the shower and rinse the dye out of your hair. We recommend you use conditioner after your rinse, to help control dryness and frizz.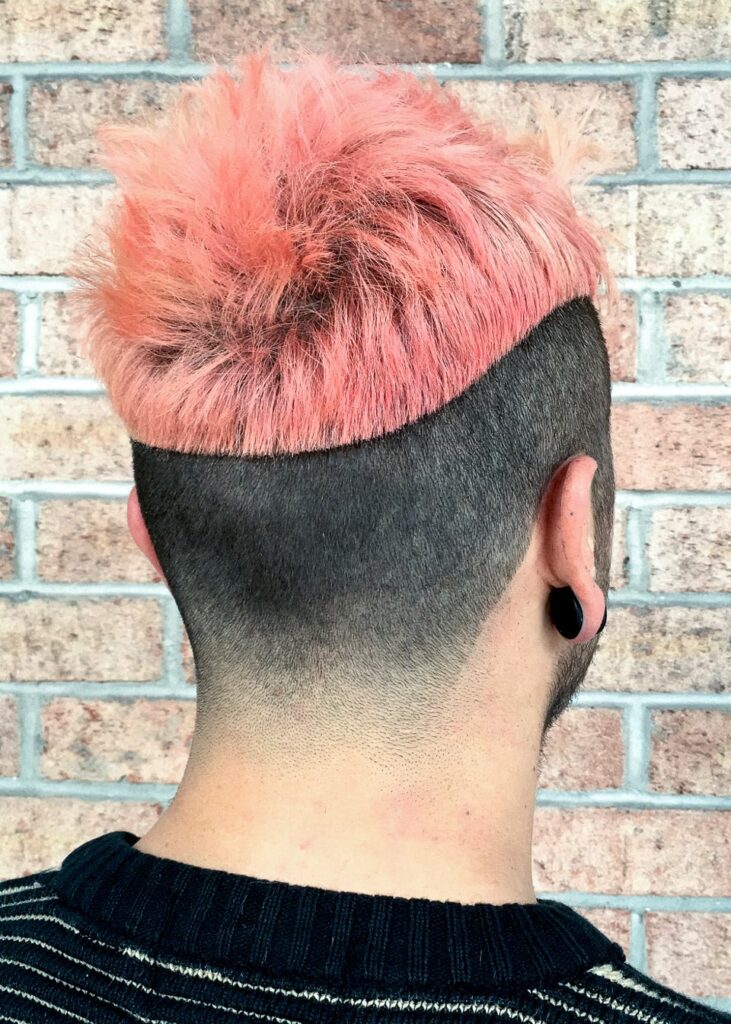 Ready to 
Cha
nge 
Up Your Color
?
Have you read all these grooming hacks and tips but still feel like you cannot do it all on your own? Do not worry, at Tribeca Salons, our stylists assist you every step of the way. We'll help you get an at-home hair color you love.  
If local to Tampa, FL, Tribeca Salons is following all current CDC guidelines to make sure your visit is completely safe. We are serious about our safety protocols. So, don your mask and let us freshen up your style! Reach us by calling one of our two convenient Tampa locations at 813-250-0208 (South Tampa) or 813-242-4080 (Ybor) 
or book your appointment online.