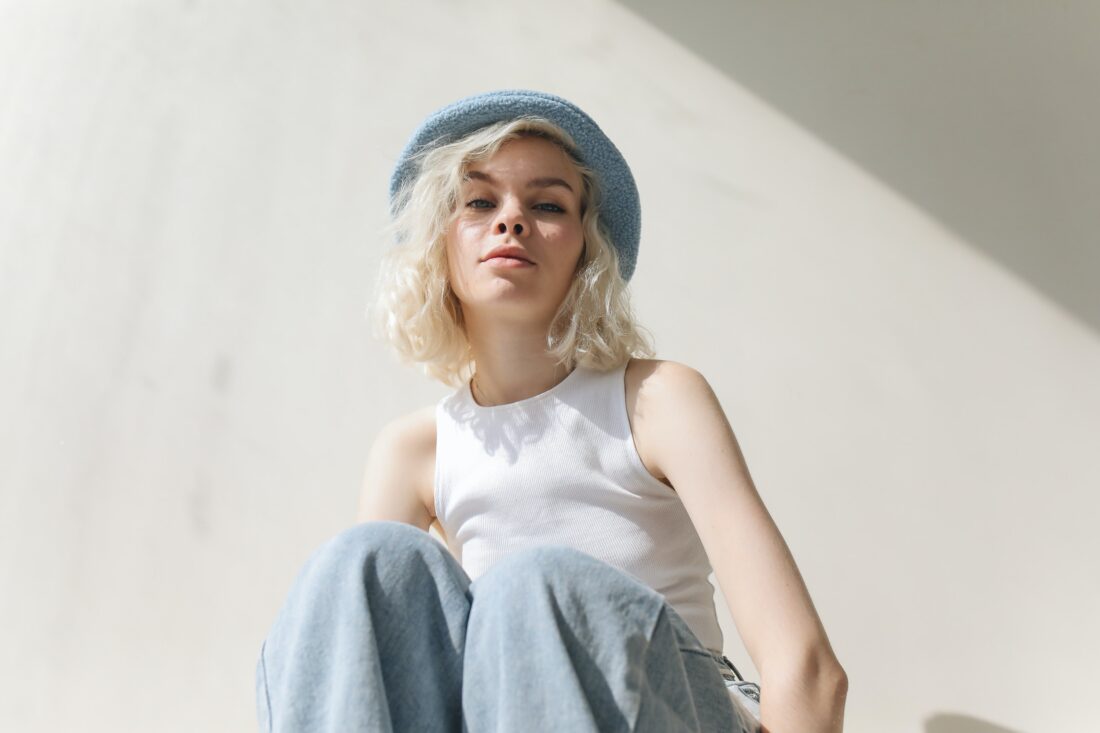 Color Your Hair at Home like a PRO
We are all undoubtedly spending a lot more time at home right now. But who doesn't love a little self-care – especially now that we need it the most?! It is so important to our mental health. Plus, don't we all love the feeling of leaving the salon with freshly colored hair? While we may have our reasons for spending less time at the salon, whether it is to stay safe or save a few bucks and dye your hair yourself. 
Dying your hair at home may not be rocket science, although it does take the right knowledge, tools, and supplies. And of course, patience & practice! If you want to color your hair at home, let's make sure you can do it like the pros at Tribeca! 
Picking the 
Perfect 
Hair 
Color
Most women will agree that the hardest part about dying your hair at home is picking the right color. What if you choose the wrong color? What if it doesn't look the color on the box? Will I end up back at the salon anyway to get my hair color corrected? 
Our professional hair-coloring stylists at Tribeca Salons have some suggestions for making your hair color selections a bit easier: 
Save major hair color changes for the salon

 

Stay within TWO shades of your hair color, whether you go darker or lighter

 

Already treated hair will process color more quickly, so you do not need to leave it on as long

 

Do not mix color shades for a "custom color"

 

Do not skip the 

strand test. 

Pick a few hidden or trimmed hairs to test the color on before you commit.

 

Consider the texture of your hair:

 

Coarse, curly, frizzy, or unruly hair will soak up color faster and become cool-toned when you do it. Cool-tones look ashier or slightly bluish.

 
*Fine to medium hair textures do not absorb color as easily. This hair texture takes on a warmer tone when the dye is added and shows more orange, red, and copper undertones. 
Picking out the right hair dye color can be daunting and intimidating. Why add extra stress?! Have a virtual consultation with our top-rated local stylists! We'll talk you through the best color for you and provide a professional-quality at-home hair color kit so you don't end up with a brassy, out-of-the-box style. Of course, if you're close to our South Tampa or Ybor City salons, we'd be happy to help you out with truly professional hair color in a safe environment.  
How 
t
o 
Make
Your Home Like A Professional Salon
Most people's homes are not equipped as salons, so there are some quick and easy steps to take to get your home feeling like a salon. When ready to dye, make sure you are prepped and ready. There's nothing like running through your home with color dye on your hair looking for something. 
1. Have the right amount of hair color > There's nothing like running out of dye halfway through the process. This is especially important if your hair is shoulder length or longer. When you have our at-home color kits we'll send you the right amount for your length.  
2. Buy a cheap drop cloth for the floor > Trust us, you do not want to be scrubbing permanent dye off the bathroom floor! 
3. Set up near a sink with a mirror > You will want to be near a sink as well as a mirror when you are dying your hair. Also, make sure there is proper ventilation. Think a fan, open window, or vent. 
4. Wear easy to remove clothing >A button-down hair dying shirt or robe will work well —that way you aren't lifting it over your head and the hair dye. 
5. Protect your skin from dye >Stock up on plastic gloves (our kits come with those too) and some sort of salve to use around your hairline. Something like Vaseline or lip balm works well and keeps your forehead and ears from soaking in the dye. 
6. Do not wash your hair before >Our pros recommend dying your hair when it is dry. When hair is saturated in water, the dye can become diluted and not take as well to the hair strands.  
7. Use precision> When you can mix and paint on the dye with precision you will receive more professional hair color results even at home. This isn't the time to dye your hair an hour before dinner; take your time to get it right! 
Hair
care 
T
ailored to 
Yo
u
If you are serious about dying your hair at home, but unsure where to start? Our online shop Fabric Haircare gives you the chance to purchase salon-quality hair dye and have a free virtual hair color consult. 
Guess no more! During our live video consult, our hair stylists will create a unique and custom salon formula color based on the consult. Then, your color kit arrives at your door by mail and it includes all the tools and steps you will need. 
This is the perfect compromise for coloring your hair at home. No store box surprises, just the same quality and professional hair color you would receive at your in-person salon appointment—all from the safety and comfort of your home, on your time. 
At Home
Hair Coloring 
Like a 
Pro
Ready to try coloring your hair at home? Make sure you consult the pros first to get professional results. You can chat with our professionally trained hair stylists at Tribeca Salons. Our ColorConstruct trained stylists will talk you through your options or you can choose the personalized on-on-one virtual meeting with a color stylist when you purchase your hair color online.  
Shop our professional at-home color kits now to start your color consult. Or call us today at 813-250-0208 (South Tampa) or 813-242-4080 (Ybor) to discuss your coloring options with our pros at our local hair salons!