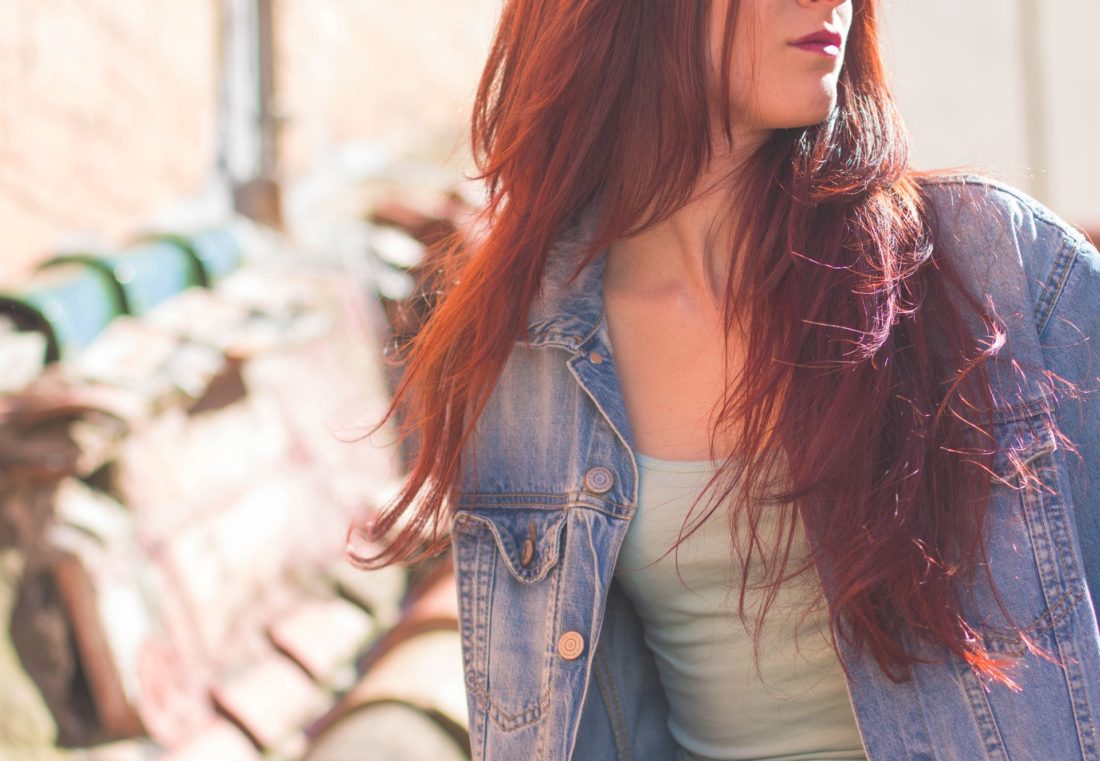 How to Explain Your Hair Color/Cut Goals to Your Stylist
We all strive for that amazing salon experience that puts every other salon encounter to shame, where we dance out of the salon with our hair blowing in the wind like a shampoo commercial. OK, maybe not that drastic, but we do want to walk out feeling new again and happy about the path your hair is taking. That amazing feeling starts with explaining your hair color/cut goals to your stylist.
The Tribeca Salon team shares our tips to do just that at your next salon appointment:
1. Do your homework before the appointment.
When you show up to your first hair salon appointment unprepared, it could be a recipe for disaster. Share your visions, wants and needs and don't worry about appearing too high maintenance. It is your hair, so don't settle.
And remember that stylists can only work with the information they are given. If you're curious, just ask questions — that's how you educate yourself! Plus, our stylists are happy to help you better understand your hair!
2. Bring in pictures.
Hairstylists are in most cases visual, so seeing photographs of what color or style you wish to have is best than simply attempting to explain it.  Don't use inches! Once your hair is wet it's going to look different for us than you think! We recommend you use your hands to show where you want your hair to fall at the end of your hair cut appointment. This way we're both on the same page visually.
3. Tell us everything about your hair routine at home.
Stylists want to know what's ideal for you. Tell your Tribeca Salon stylist about your lifestyle and level of hairstyling skills. Let's get real about if you're going to bust out the hot rollers every night or prep your hair properly before you flat iron. Are you willing to come back in more frequently to keep your blonde you know blonde?
Be open and honest. Providing a good service takes teamwork.
4. Spill your hair history.
Tell your stylist what you've had done to your hair previously. This can include any color, straightening, whether you heat style often, even if you're a swimmer. All these things can affect how a cut or color turns out and holds up after you leave our South Tampa or Ybor City salon.
5. Know the keywords that should be used.
Descriptive words are relative from person to person. We already mentioned that perceptions of length can differ just like saying 'make me look beautiful' can have you end up with a look you don't love.  Of course, our stylists love when you put your trust in them, we also want to help guide you as you reach your hair goals.
The goal is to make the process as easy as possible. Let's take the time to discuss if you want a blunt, strong look or a soft and wispy look. If there are any details that are unclear, ask about them.
Remember that hairdressers are not mind readers, but they should be professional and listen to your concerns. Confirm what you guys are going to do during the consultation, then re-confirm the plan right before the shampoo.
With all these helpful hints in tow, you should have an incredible consultation and the best hair experience possible with our South Tampa or Ybor City hair stylists. Book your Tribeca Salon appointment today, we'll help you reach your hair color/cut goals!