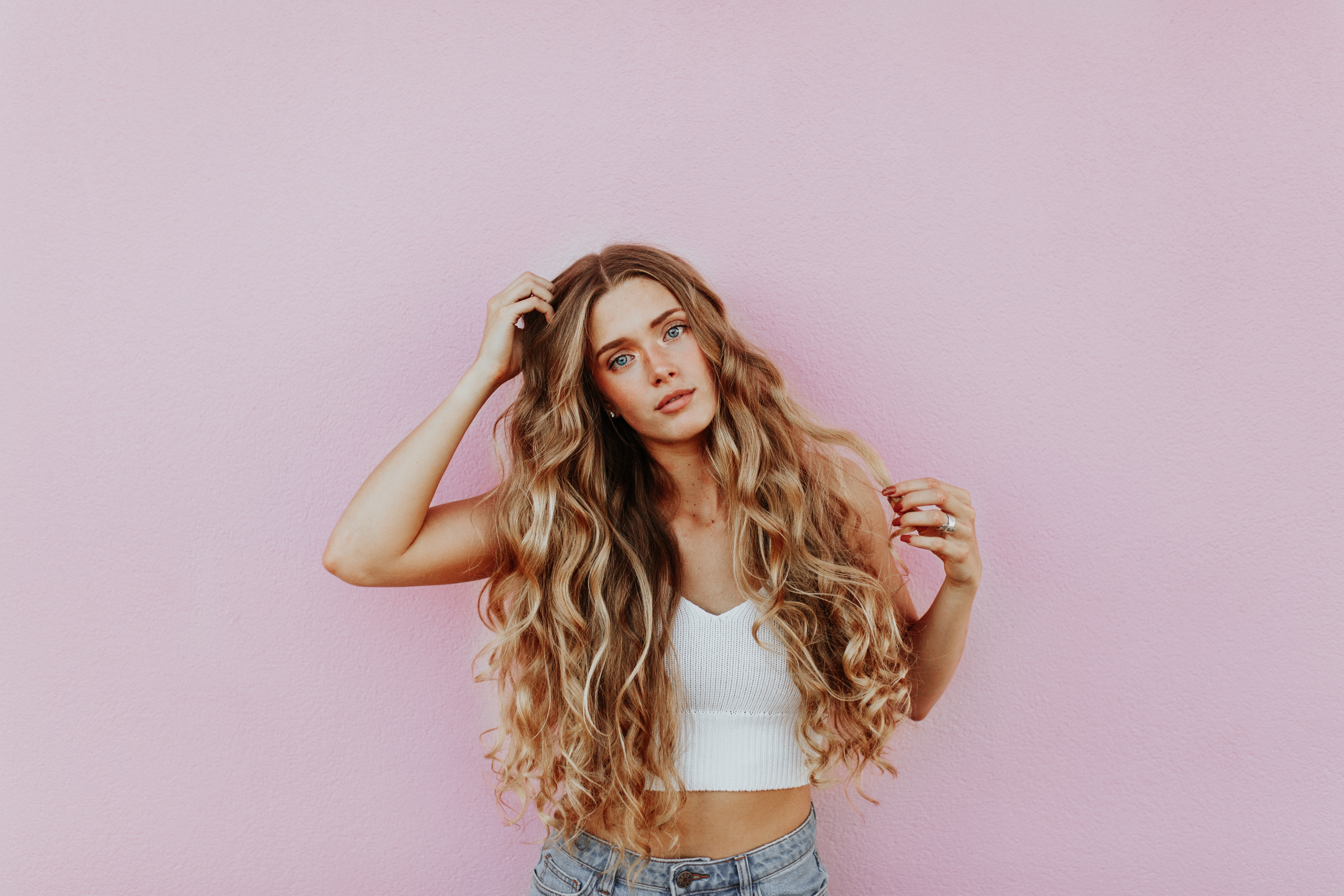 Looks You'll Love (and See A Lot): Hair Color Trends of 2021
New Year, new color. Feel like a fresh new you when you try one of these popular hair color trends!
Itching to change up your looks? The start of a new year always brings about an urge to shake things up a bit. New year = new you. And this year is no exception; many of us cannot wait to put 2020 behind us and start over fresh! And what better way to do that than your hair color. 
Before you book your next hair appointment, you're probably wondering what the hot new trends of 2021 will be and how you can get a new trendy look that you'll love. The top stylists and color aficionados at Tribeca Salons tell the dets of looks you'll be feeling in 2021:  
Hair
 Color Trends
 of 2021
Think bold. Think vivid. Think out of the box. 2020 is over and 2021 is ready to show off. Ready to be reinvented? Let's talk the trends.  
Each year nearly 20 new hair color trends are expected to be all the rage depending on your hair type and current style. In 2021, the colors can be broken down into 3 main categories. Within these, you'll be able to play around with how to use the color trends, such as with chunky highlights, subtle highlights, highlighted curls, blends, and balayage. 
Vivid 
C
olors
2020 vivid hair color trends such as corals and peaches will still be in demand, but also expect to see newer shades. Vivid colors such as deep oranges, blues, and dark chocolates are so 2021. 
Major color changes are in! You see a lot of statement colors such as "rouge" tones are trending thanks to the popular new Netflix series, The Queen's Gambit. 
Other hair color trends to consider are: 
Dark chocolate

 

Strawberry brown balayage

 

Robust ruby red

 

Soft cool black

 

Apricot red 

 

Hints of cinnamon

 
Talk about your hair goals and maintenance expectations with your stylist and we'll help you find an on-trend look you love! 
Metallics
 and blondes
2020 threw a wrench-ball in people's access to many activities. Many women grew their hair out and let their highlights or color go with it at the start of the year. When they did revisit the salon, we've noticed a lot of clients opting to play up their natural color.  
Enter metallics. A fun way to cover up grays, but still keep it "natural" is to go silver.  
Expect to see a lot of blonde hair color trends as well. Chunky blonde highlights or balayage as well as an all-over platinum blonde.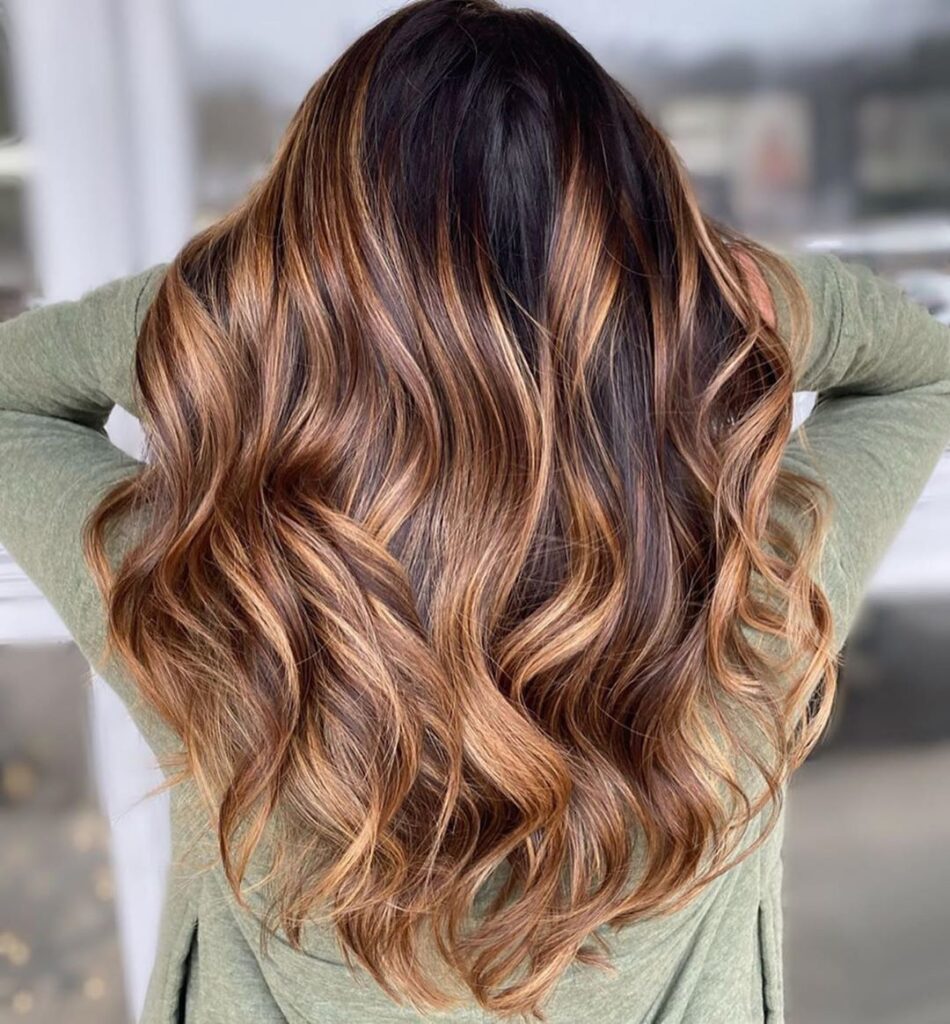 Who's hungry to try this caramel melt balayage? 
Totally on 
Tone 
Other hair color trends to consider depend on the tone of your color. Let's swoon (we mean) look:  
Bronzy Brunettes 
Ginger brunette

 

Caramel melt balayage

 

Mushroom brunette

 

Blushed chocolate brown (subtle hint of blue- an easy way to tweak natural brown strands)

 

Auburn tinges

 

Burnt caramel (a subdued version of caramel)

 

Glossy mocha (glossy take on the brunette brown color)

 
Beautiful Blondes 
Blended blonde

 

Sunlight honey blonde

 

Peach blonde

 

Pearly blonde dimension

 

Low-maintenance platinum (new and improved version of platinum blonde)

 

Sandstone blonde

 

Rooty blonde blend

 

Ash blonde

 

Rooty blonde

 
Color 
Reinvented
The hair color trends of 2020 did not get a chance to shine or be shown. Expect to see some of the same trending colors of 2020, but with a twist. 
This is a low maintenance, face-framing highlight around the front hairline made via the balayage technique. It's a very versatile look.  
Plus, this trend is a less intimidating option than other hair color trends that feature brighter color choices. The Money Piece simply adds a splash of color around the face allowing for a face-framing highlight. If you are not committed yet to dying your entire hair but want to play with new shades this is the perfect solution.  
For those wanting to be a bit more progressive,
 try using vivid colors to your highlight
. 
Ready for 
Your 2021 Hair Color
?
2021 will give us the chance to show off our hair and express ourselves again. We're really excited to see all the stunning colors coming from our local Tampa salons. We feel our best when we make you look yours!  
Whether you know what new hair color trend you would like to try or you need our expert hair color advice, shop our online color kits now or call us today at 813-250-0208 (South Tampa) or 813-242-4080 (Ybor) to discuss your coloring options with our professional hairstylists.