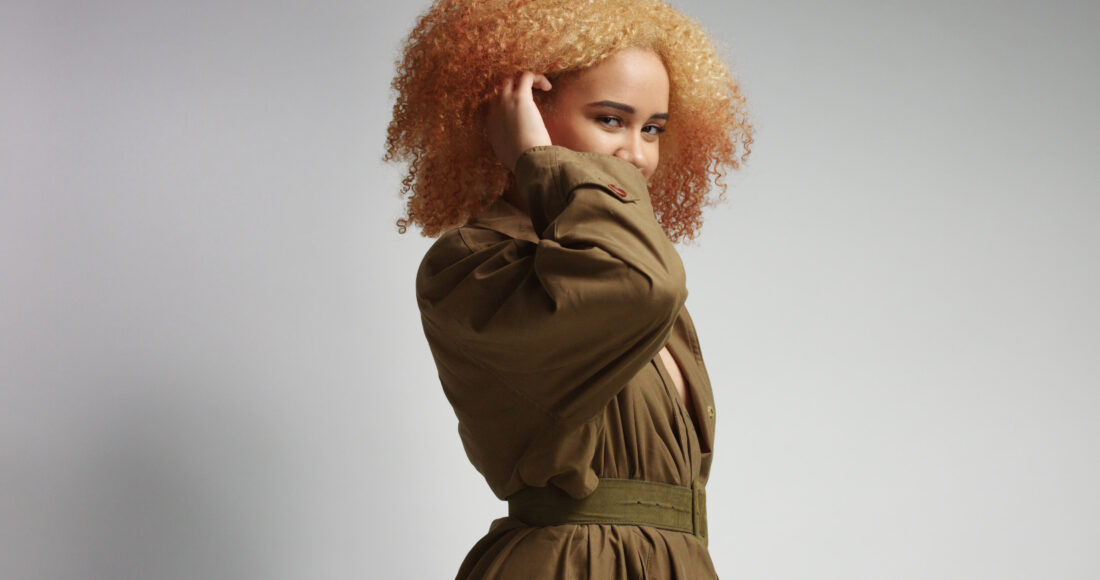 What's the Difference between Permanent and Demi-Permanent Hair Color?

Demi-permanent is like a lip-stain gorgeous until it gradually fades, and permanent color is, well, permanent.  
The reason why we color our hair is as different as the colors themselves. Some people wish to cover the grays, change their tone, or go for a bold look like a pastel or fantasy color. While we don't all share the same color needs, we all crave a gorgeous hair color when we strut out of the salon. During our color consultations, we often discuss which type of color formula—permanent or demi-permanent—is right for your hair. 

Why Wouldn't You Want The Color To Be Permanent?

When in our chair, we discuss using non-alkaline colors when it's not necessary.  When we use the term permanent versus demi-permanent color and many clients wonder why you wouldn't you want your color to be permanent.  
While both permanent and demi-permanent colors have the same color molecules with the same longevity and retention, the main difference is: permanent color PERMANENTLY changes your own hair.  Demi-permanent, on the other hand, doesn't alter your own base color.  Our professional stylists recommend you not worry about how long a color may last; but what the permanent alteration of your hair could mean.  Keep reading as we clear up any confusion about your hair color. 

What is Demi-Permanent Hair Color?

Demi–permanent hair color is ammonia-free. That means that when you color, the molecules get under the outer cuticle of the hair shaft but don't penetrate the strand. Instead, demi-permanent color formulas wrap around the hair's cuticle, essentially creating a coat of color that's gradually washed away.  

How long does a demi-permanent color last?

Demi–permanent hair dye is in between a semi-permanent and permanent hair color. It has an alkali in it to open the outer layer of the hair and raise the cuticle; it also has a small amount of peroxide that affects your color slightly. This type of formula lasts for about 12 to 24 washes.  
Depending on your hair and the products you use between salon trips. After that, the color is washed out completely.
Who Will Love a Demi Permanent Hair Dye?

Less commitment you can enjoy the color and then reapply as needed. If you don't love the tone as much as you originally thought, you can slowly wash it out then choose another custom color that feels more you. There's also potentially less damage to your hair as the color doesn't fully penetrate the cuticle.  
What Is Permanent Hair Color?

Permanent hair color is as the name suggests—permanent. When applied to your hair, it adds to your natural hair pigment so that the chosen color can replace it.  
Permanent hair dyes do this by opening the cuticle to let formula into the hair follicle to deposit the permanent color. Technically, a permanent color never truly leaves, but the color does eventually fade over time and can be dyed over with a new shade when you're ready for another color change.

Who Will Love a Permanent Hair Dye, and Why?

Going Lighter

Permanent hair color works well to lighten virgin hair (hair that hasn't been colored before) up to two shades without the need for bleach. Save yourself time and an extra step of complexity by opting for a permanent hair color during your trip to our salon.

Great G
ray
C
overage

Since permanent hair color alters the color of your hair, it's great for covering grays! Permanent color doesn't just gloss over the gray or blending them, it has the power to actually transform the strands from gray to another color. During your custom color consultation, we'll look at your hair and if your hair is more than 25% gray, your colorist may recommend permanent hair color for you. 
Can You Transition 
fr
om Demi To Permanent Hair Color 
or the Other Way
?

You can! If you're starting off with demi-permanent color, then switching to permanent is definitely an option for you. Of course, making the move from permanent hair color is a bit more complex. This is because you're transitioning from full-coverage color.  
If you want to cover the gray, you can really see the difference since demi-permanent hair color provides less coverage. But your white strands may start to resemble glittery highlights depending on the color and as the demi-permanent color fades.  
Get Your Color On 

We'll talk you through your hair goals and which hair color option is the best for you during your color consultation. Your stylist will make sure you understand the coloring process and how to maintain your new hairstyle.  
See some of our favorite looks on the portfolio and Instagram to be inspired by the range of hues in our color arsenal. Then, visit Tribeca Salon's convenient locations throughout Tampa for a look you'll love from our passionate hair colorists! Call for an appointment today! South Tampa: 813-250-0208  Ybor: 813-242-4080