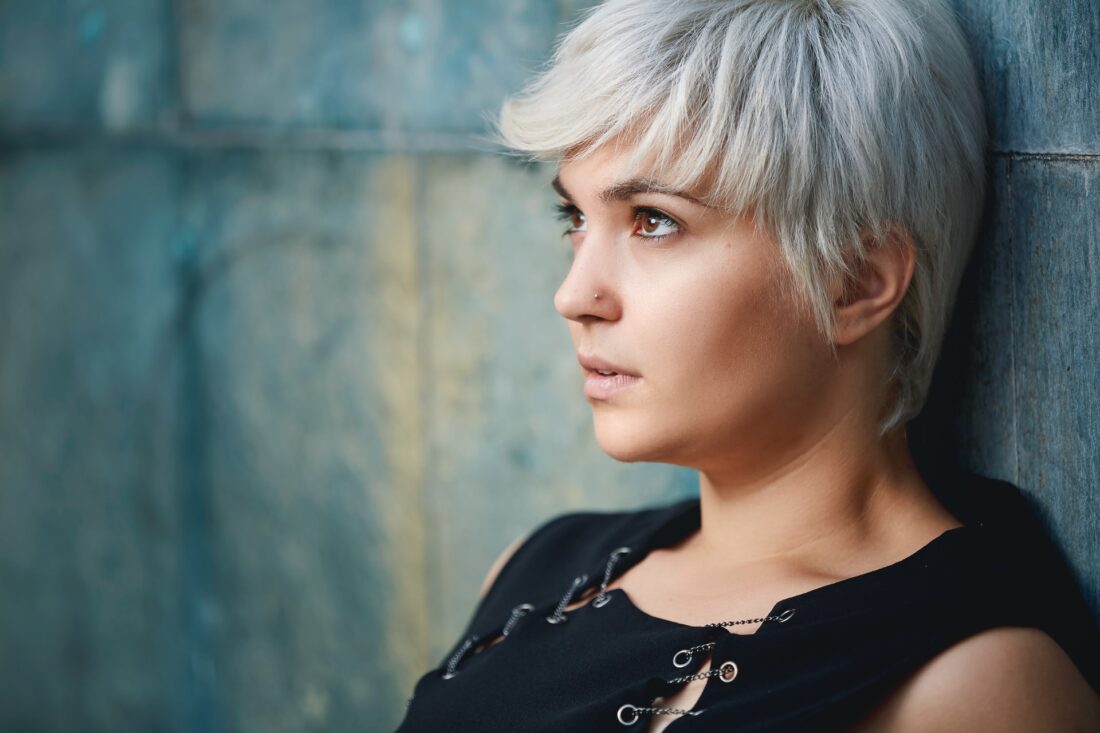 How-to Guide: Getting Salon Color at Home
Has the coronavirus changed your hair routine? Has your hair color grown out or are your roots showing but you are not quite ready yet to go into a hair salon?  
If so, know you are not alone. Visiting a hair salon, while not exactly essential, is still a comforting source of self-care that many of us can use right now. Even with all the proper and mandated health and safety procedures now in place at Tribeca Salons, we understand your health comes first.  
Whether you are not quite willing to mask up and hit the salons or you are not close enough to a Tribeca Salon but want advice from our color experts – don't worry – we have a great alternative option for at-home hair color. Perfect to keep your hair looking salon fresh!
Why 
Skip the 
B
ox 
K
it
Seriously, skip it. Look, we've all been there and may have at least considered —or attempted —a box dye. But even right now, when going to a hair salon is a completely different experience than at any other time in our lives, just don't do it!  
Let's take a moment to chat why you should not waste your time or money: 
Hair 
Color Does Not Fit All
There are many things to consider when choosing a color, such as hair type, condition, color, previously dyed, etc. Buying a box that says platinum blonde will not make your hair look like the beautiful model on the front. 
Bad For Your Hair
Box dye is cheap and there's a reason for that. Manufacturers use low-quality dyes, chemicals, and additives to save money and lower the cost.  
They can contain harsh chemicals such as high amounts of ammonia, PPDs, metallic salts, henna, and nitro dyes. These chemicals are not only damaging to the hair but can cause allergic reactions and be problematic for sensitive skin.  
Box Dyes Cause Progressive Hair Color
Let's talk a sec about progressive hair color. This means that each time you use a box dye the pigment will build onto itself and get darker each time more color is applied. 
This does not happen with salon hair color because it does not contain the metallic salt and henna additives that are known to pick up more and more of the box dye color while newer growth hair only has one layer.  
Handcrafted, Custom Color at Home
What are your options if you are not ready to visit a salon, or cannot make it to our salon, but also *clearly* don't want to use a box dye…?  
At Tribeca Salons, we offer a truly unique solution! We offer handcrafted custom hair color consultations direct from the salon at the safety and convenience of your own home. 
When you visit our website toggle down to Shop and you will be redirected to our store Fabric Hair. This store is unlike anything you have ever seen; we bring the salon experience to your door.  
This is not a generic bottle of color, but instead is a handcrafted color that is customized exclusively for you! Shop Fabric Tailored Hair Care now.  
The Handcrafted Color 
Experience
When you have an online consultation with a virtual salon stylist on Facetime or Zoom, we talk through your color goals and give advice and tips to get your new style just right! 
After a thorough consultation, our professional hairstylists will then create a customized salon formula for you, mix it, vacuum pack it, and mail it to your home. 
How it works: 
Schedule a live online consultation

 

Experts craft your order

 

We deliver to your door

 in days

 
Treat Yourself 
to
 Salon Color Hair Today 
at
 Home
2020 is an unprecedented time. While you may not feel comfortable pampering yourself in the salon it should not mean your self-care and hair color should also have to suffer. 
Our Tribeca Salon hairstylists LOVE seeing clients and coloring their hair in person, but we do understand these are unconventional times and want you to know that getting salon-quality color at home is still possible and we welcome you back to our chair whenever you are ready! 
Call us at one of our two convenient Tampa locations, South Tampa (813-250-0208) or Ybor (813-242-4080), or shop online today to learn more about our new revolutionary handcrafted hair coloring experience!