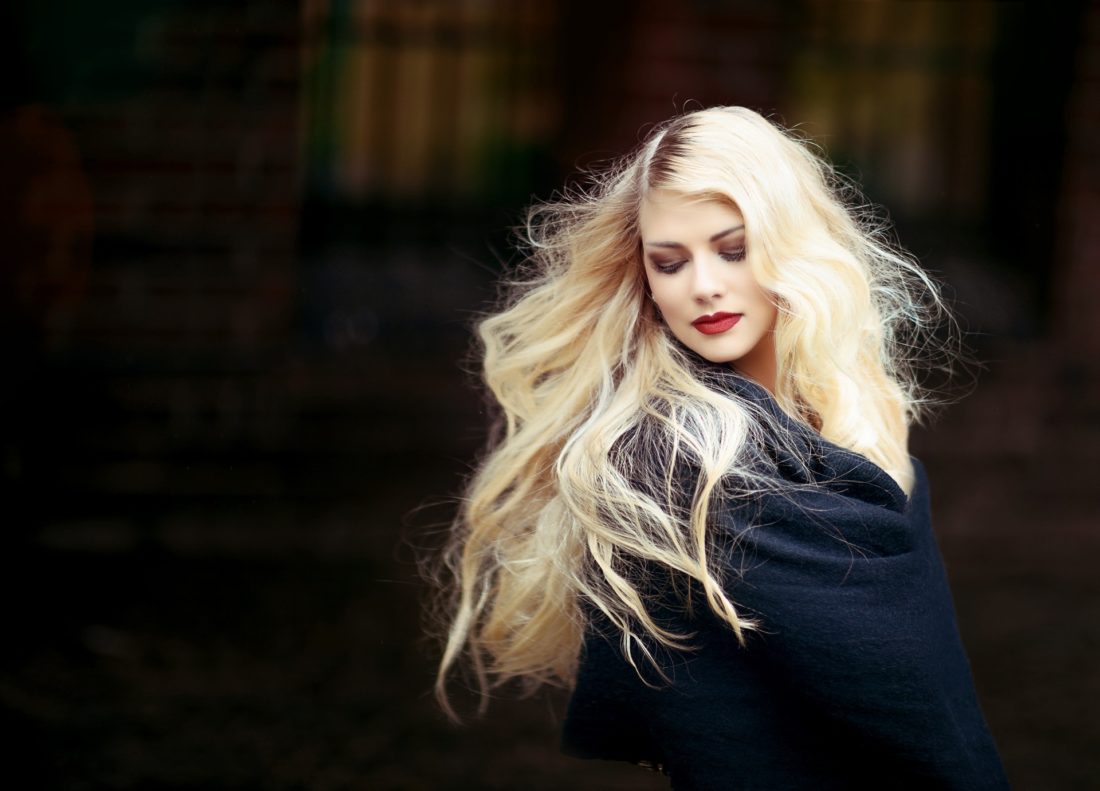 Tips for Going Blonde
Blonde hair is always on trend—and it isn't hard to understand why. Whether it's celebrities or everyday folks strutting their stuff, blonde hair has a way of completing any ensemble while turning just about every head in the process. And since it really does seem like blondes are having more fun at the moment, many brunettes find themselves wanting to ditch their deep, dark brown hair in favor of an ultra-light hue. Sound familiar? At Tribeca Salons, we have tested, refined, and perfected our blonding approach. So, if you're considering saying adios to your normal brown hair color in favor of a buttery or platinum blonde, there are a few things you'll want to keep in mind.
Your Skin Tone
Your eye color and skin tone are both factors when deciding on hair color, whether that be light or dark. When consulting with you, our Tribeca color specialist will take all this into consideration.
The saying is true: A picture says a thousand words. And when it comes to your hair color, you definitely want to make sure it's perfect, so don't make the mistake of trying to explain what you're looking for without a visual to back it up.
Finding the blonde that suits you isn't always easy – and the truest test is looking at childhood photos to see if you had any natural blonde in your hair when you were young—but if you didn't, that doesn't mean you can't try it now!
Call us to schedule damage-free blonding at our salon in South Tampa or Ybor City!
Is Your Hair in Healthy Shape?
Ensuring your hair is healthy enough to keep going lighter and lighter is another task in and of itself. You need lots of moisturizing treatments in-between each service to help maintain healthy hair. In other words, hair masks like Kevin.Murphy Hydrate.Me Masque are a non-negotiable part of the process.
Coloring damaged hair is about much more than just split ends or straw-like strands, it can affect the color itself and how it is absorbed in the hair. If your hair is in particularly bad shape (color, sun, or heat damage), your stylist may suggest you wait until it's in better health to begin your blonde transformation.
Related > How to Use a Deep-Conditioning Treatment
Ready to Rock Blonde Hair
Following a complimentary consultation with one of our Tampa stylists, we will make a proper assessment of your hair taking into account your natural hair color, hair thickness, and any prior color you have in your hair.
Based on what is learned during the consultation we will give you the ideal method to achieve the perfect blonde without damaging your hair. At Tribeca Salons, we care about keeping your hair looking and feeling healthy and beautiful. Step into our salon for damage-free blonding. Book your Tampa blonde hair color or highlight appointment today!