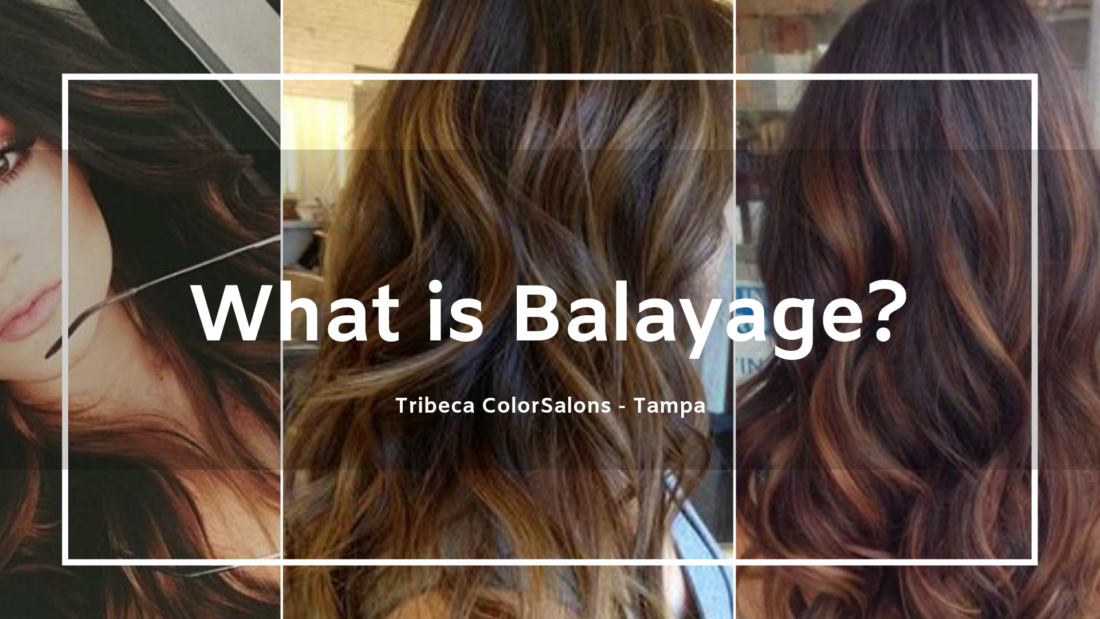 What is Balayage?
When it comes to hair color highlighting and balayage techniques and trends, sometimes the differences between them are so subtle that it's hard to keep them straight. Never fear. Tribeca Salon is here… briefing you on one of the hottest highlighting trends once and for all. Balayage has been around for a while, but this timeless technique is inching its way back into being one of the most popular hair color requests in salons today.
What Does Balayage Mean
Balayage is a French word meaning 'sweeping,' as in to sweep or paint on a hair lightener to create highlights. Balayage is the technique of free-hand painting highlights onto the hair, creating a soft and natural gradation of lightness towards the ends.
The result is the look of summers spent at the beach, or the fresh, unintentionally perfect highlights your toddler has. This natural-looking highlighting technique is not just for blondes but is used on all shades of hair to add soft, sun-kissed dimension with softer, less noticeable re-growth.
The Difference Between Ombre and Balayage
Balayage is a totally blended hair look, there are no lines or blocks of color and the graduation between shades is much more subtle. Some lengths of the hair are kept darker for a seamless color finish.
Ombre hair has a more defined contrast between the roots and tips of the hair with color starting mid-way down the strands. Ombre color 'is a more noticeable, statement look compared to balayage.
In short, Ombre is a bit more of a style; Balayage is a technique. The good news is that anyone can try either look, depending on your desired result.
What Sets Balayage Apart
Balayage is quite different from traditional highlights because no foil is used, and the hair color is painted on freehand. Balayage is a sure way to avoid that harsh contrast between colors – especially if you're going more blonde.
The color created is totally tailored to you and can even be placed in a way to compliment or distract attention away from certain features on the face. And don't think just because you don't have long hair you can't achieve the look. No matter how short your locks are you can rock balayage.
Try This Timeless Hair Color
Healthy, natural looking hair will always be 'in', which is why the technique has remained popular for so many years. Depending on what you're looking for the finish can be subtle or quite bold. It's the ability to completely customize the color effect that makes balayage such a popular color choice at our South Tampa and Ybor City hair salons.
Inspired to Spring into next season with a new hairstyle? Book your consultation with a Tribeca Salon stylist today!
Original Photo Credit: Morethanglam