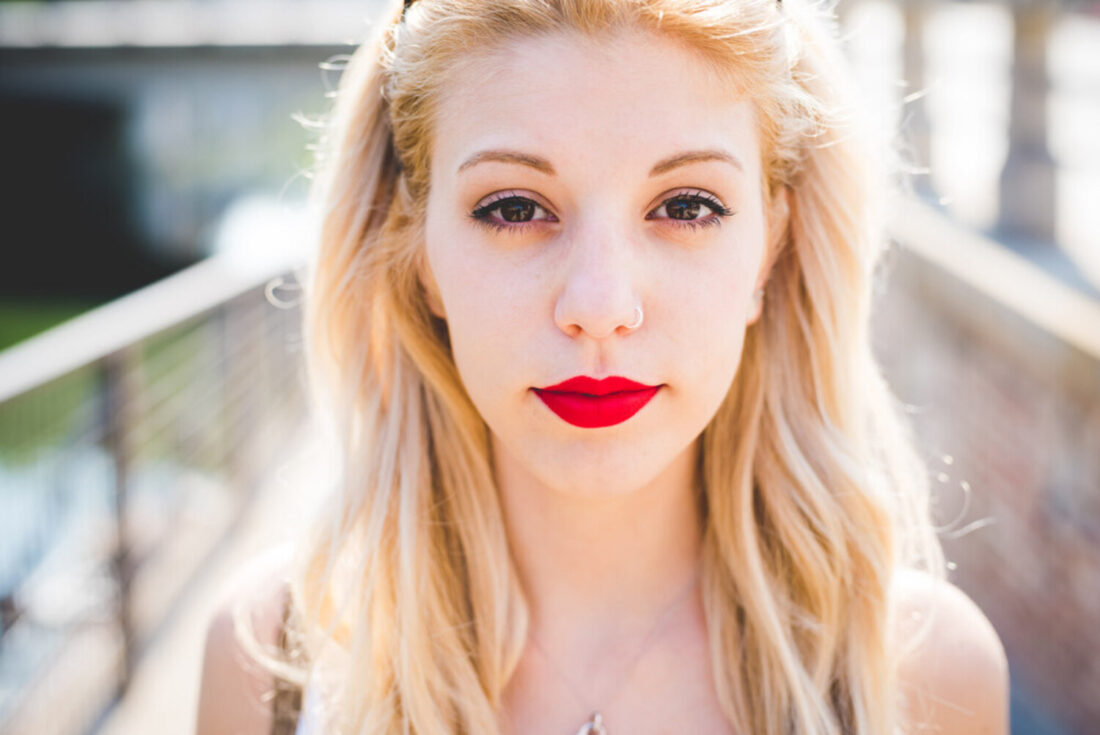 Guide to Going Blonde…Without Destroying Your Hair
Blonde hair is timeless and we believe blonde hair is always in fashion. Our favorite celebrities for decades help to keep blonde hair in style. Plus, blondes have more fun so they say! 
If you are inspired by celebrities' amazing and flawless blonde hair color — or would like to change up your look to go blonde —make sure you know what you are getting into before you start the process. Going blonde, especially platinum blonde isn't as simple as it seems and it can wreak havoc and damage on your hair if not done properly.  
To help you get gorgeous color, our ColorConstruct trained stylists have put together a guide to going blonde without destroying your hair. 
Blonde Ambition
At Tribeca Salon, we LOVE color. When it comes to lightening hair, however, you can cause significant damage if you simply grab a box of color (please, don't) or go to someone who's not an expert colorist.  
Here are our stylists' tips to go blonde safely:  
Have
 Realistic
 Hair Goals
While the final look of dying your hair blonde is amazing, you should know that going blonde is not for every person or every hair type.
Before you take the plunge, make sure to think about your hair goals then consult with a professional stylist. Our stylists will talk you through the entire process, assess your hair type and texture, and prepare you for the upkeep.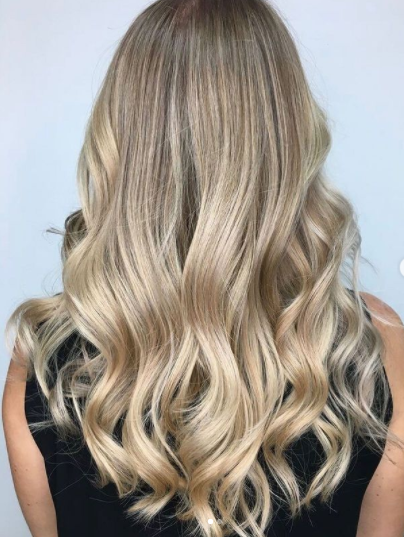 Here is what you can expect our stylists to talk to you about during your consultation either at our Tampa, FL salons or virtually if you're using one of our professional color kits:  
Commitment
You have to really want this. Not only does it take several hours to complete (anywhere from 2- 10 hours depending on your current hair color) but also it requires regular touch-ups every 6-8 weeks. 
Your Hair Type 
a
nd Texture 
If your hair is already naturally dry or fragile, especially if you chemically treat it for perms or relaxers, bleaching your hair will only cause quicker damage. Our stylists will let you know if you are a good candidate for going blonde while making sure your hair remains healthy.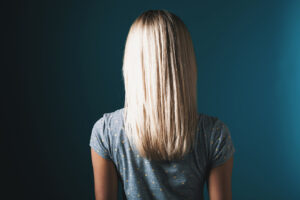 What Level 
o
f Blonde You Want 
t
o Achieve 
Going blonde can mean many things; there is a wide range of blonde colors to choose from and you and your stylist need to be on the same page. 
You can go icy-white blonde or platinum or balayage, and depending on which shade you choose should also depend on your skin color as well as your commitment to keeping up the color. 
How To Prepare Before The Color
You have just met with your stylist and have decided that you are ready to go blonde! Now what?!  
As a rule of thumb, we recommend that our clients avoid washing their hair for at least 24 hours before their appointment. This allows the hair's natural oils to build up, thus creating a natural barrier that protects your skin from the bleach. 
Taking Care of Your New Blonde Hair
Going blonde puts a lot of stress and damage on your hair, so it is very important to take care of your new blonde hair so that not only the color will last but so will your hair. 
It's best to wait at least 3 days after bleaching your hair to wash it. The natural oils that build up on your scalp help protect your hair from drying out and going brittle.  
Investing in the right products for upkeep and daily maintenance is part of the commitment process of doing blonde right. Our color experts will instruct you on what products we recommend and how to maintain your new hair color.  
At-home Upkeep 
f
or Your New Blonde Color
Daily
Use a shampoo and conditioner specifically designed for blonde hair. 

You can go to 

www.hairfabric.com

 and chat with one of our experts about 

the 

product

s that are

 best for your new level of blonde.

Use a microfiber towel to dry your hair instead of a cotton towel. This will cause less frizz and damage to already fragile hair.

Apply a hair shield to dry or damp hair before using a heat styling product, such as a blow dryer or straightener.

 

We recommend 

Davines

 

Minu

 hair shield

 

Remember: d

o not tug or 

pull on

 hair while combing or brushing

 
Weekly
Use a deep conditioning hair mask once a week! Masks are more concentrated and nourishing than regular conditioners and will help to nourish, repair, and smooth damaged hair. We recommend Davines Nounou hair mask or Davines Minu hair mask.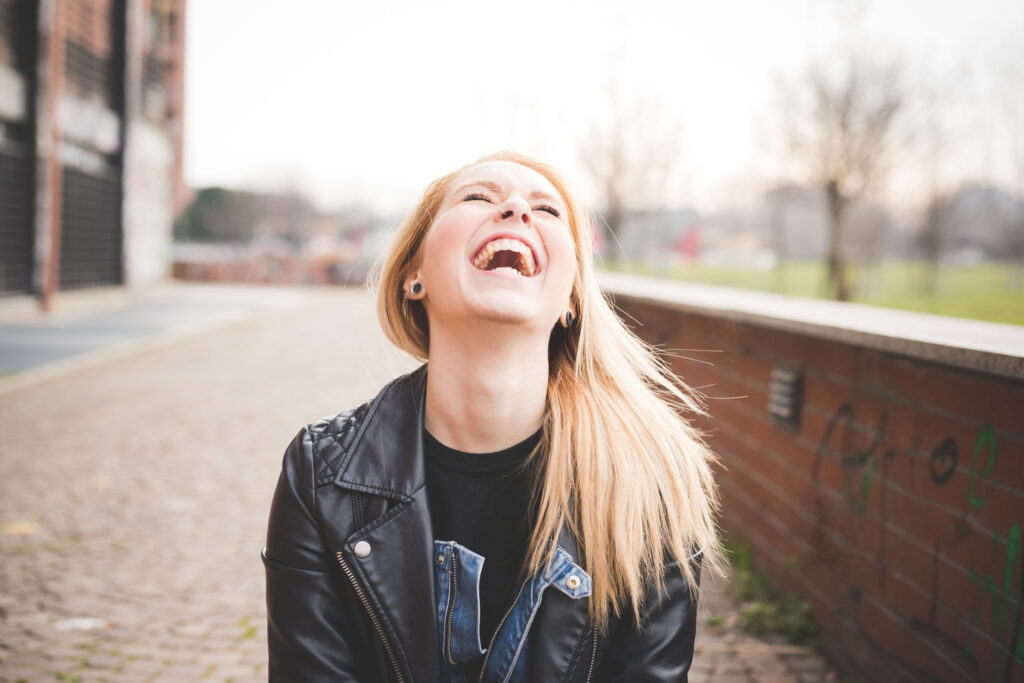 On-going Maintenance 
Going blonde is more than just a one-day bleach job; it truly is a process that requires follow-up and dedication. 
It is important to rebook your touch-up appointment every 6-8 weeks. If you are going platinum blonde you will need to make a touch-up appointment even sooner. We recommend every 4 to 6 weeks. This helps ensure your color stays even and consistent with minimal root grow-out. The longer you go in between appointments the more work it will be to correct the different shades of blonde—you may even need to have an all-over bleach job to correct the root overgrowth.  
Depending on your hair type, going long-term blonde can cause excessive damage and breakage to your hair. You can tell when it is time to overhaul your color when you notice your hair stands appearing translucent. This means the hair shaft has weakened and is close to breaking off. 
Go 
Blonde Today
Blonde hair is an investment that you want done correctly. When it comes to overhauling your hair color you want to have a stylist you trust. Tribeca Salons can help you feel more confident with your new hair color. 
Our trained colorists go through 12 months of specialist training. At our Tampa, FL-based salons we experts in the art and science of hair color. We will use our expertise and knowledge to make your transition to being a blonde fun, yet non-damaging to your hair. 
We follow all CDC guidelines and safety protocols to make sure you feel 100% safe during your visit. Call us today at one of our two convenient Tampa locations at 813-250-0208 (South Tampa) or 813-242-4080 (Ybor) to book your appointment.