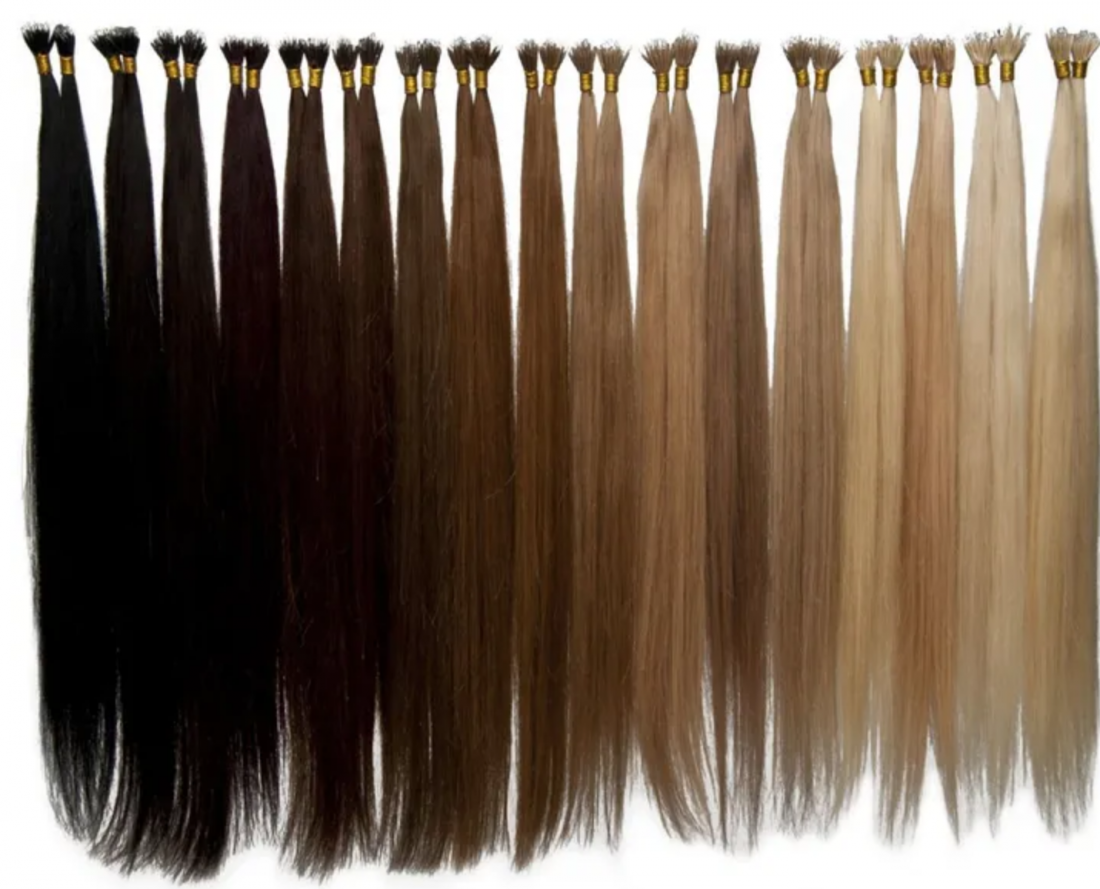 What Hair Extensions are Best for Thin Hair?
Hair extensions are an amazing way to add length, volume, and thickness to your hair. BUT, if you have thin hair, buyer beware. Not all hair extensions are created equal, and only certain types should be applied to your specific hair type. Otherwise, your beautiful extensions could end up looking unnatural and/or cause damage to your hair – completely defeating the purpose that hair extensions serve in the first place! Our experienced hair stylists at Tribeca Hair Salons explain how to seamlessly add fullness and body with the right kind of extensions for your hair.
The Best Extensions for Thin Hair
When it comes to hair extensions, there is one basic rule for application. The hair needs to be strong enough to hold them. So, if you have thin hair, it's less dense and the extensions need to be minimal. For this reason, the two best hair extensions for thin hair are sewn-in, taped-in, or halo.
Hand-Tied Weft Extensions
Hand-weft extensions – extensions where the hair is sewn-in together by hand – are perfect for thin hair because they do not require a lot of hair to attach the extension, thus creating a thinner lining and a more natural look.
Pros:
Ideal for adding natural volume to fine, thin hair.
Lie flat without adding bulk or weight.
Adhesive or tape are not required.
Last between four to 12 months with proper care and maintenance.
Con: Too delicate to cut.
Tape-In Extensions
Tape-in extensions – hair extensions applied to the scalp with tape – are another great option for individuals with thin hair. Not only are they relatively easy to install, but they are lightweight and seamlessly blend with your natural hair.
Pros:
Easy to install.
Last for long periods of time.
Can be reinstalled every eight weeks, up to three to four times.
Create a beautiful, natural look.
Con: Adhesive can damage natural hair if extensions are not attached or removed properly.
Halo Extensions
Secured with a flexible invisible wire, halo hair extensions sit gently on top of your head and are a light, non-abrasive option if you have thin hair.
Pros:
Easy to install and remove.
Less likely to cause breakage or damage to natural hair.
Perfect for individuals with sensitive scalps.
Con: Extensions should not be longer than four inches of the natural length of hair and therefore is not ideal for individuals with shorter hair.
Add volume to thin hair with extensions by Tribeca Hair Salons!
The experienced stylists at Tribeca Hair Salons are skillfully trained to install any type of hair extension, including those specific to thin hair. To learn more about our hair extension services or to schedule an appointment at a Tribeca Hair Salon in South Tampa, Ybor, or Seminole Heights, please call 813-250-0208.