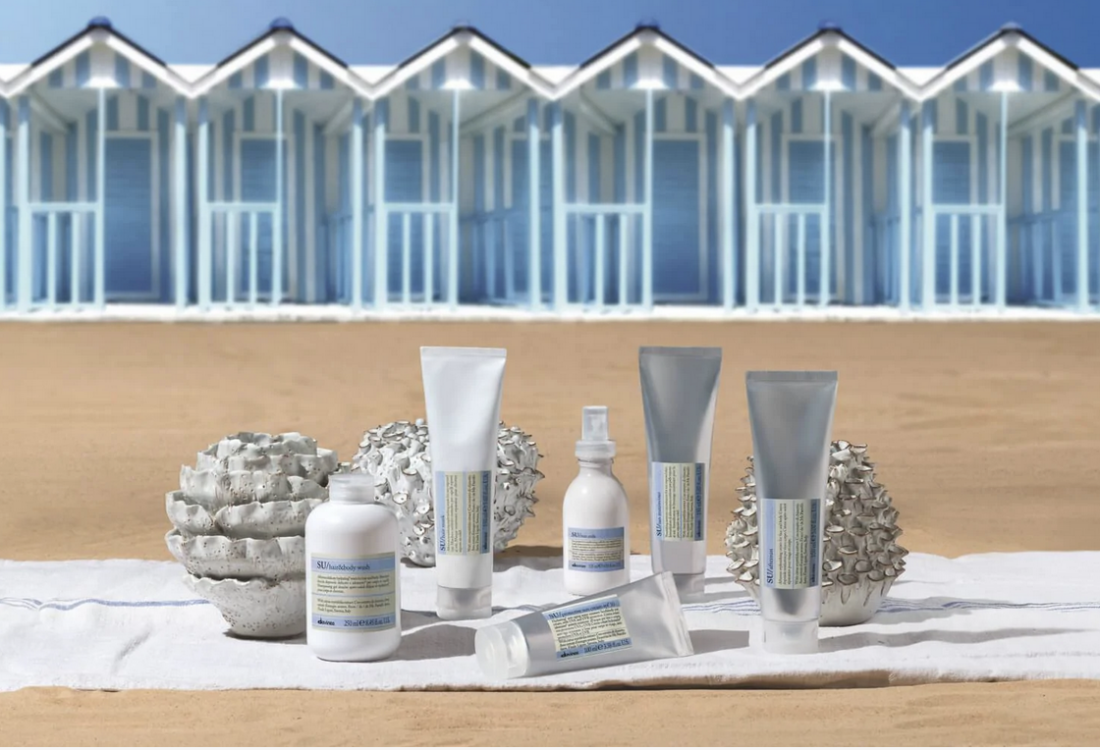 Product Spotlight: Davines SU
At Tribeca Hair Salons, we pride ourselves on offering the best hair products for coloring and styling in the industry. We are excited to announce the release of one of our newest lines – Davines SU, a range of products with moisturizing and antioxidant properties that protect hair and skin from free radicals while restoring soft, smooth texture and brightness. Learn more about this amazing new product line!
Sustainable Formulas
Each SU formula is sulfate and paraben-free and made with high percentages of natural ingredients that are easily biodegradable – minimizing the environmental impact and offering exceptional results.
Ultimate Protection + Sustainability
The carefully selected active ingredients in Davines SU work together to protect hair and skin from harmful environmental factors. These ingredients, as well as the essential product design, advocate biodiversity and sustainability. Here's how…
Protection from Sunlight + Environmental Toxins: The UV filters and moisturizers in SU counter harmful environmental factors such as sunlight, smog, wind, salt, and chlorine to protect your hair and skin from free radicals.
Protection of Biodiversity: All SU products contain Savona Chinotto extract from a Slow Food Foundation Centre for Biodiversity. Chock full of vitamin C and an antioxidant with anti-inflammatory properties, this extract protects your hair and skin from free radicals specifically caused by overexposure to the sun. By utilizing ingredients from such a center, SU supports producers who protect traditional products that are at risk of extinction.
Sustainable Packaging: The entire SU line is made with the least amount of plastic required to adequately protect the formulas inside them. The carbon dioxide emissions deriving from its production are offset through reforestation and woodland protection projects.
Special SU Promotion at Tribeca Hair Salons!!
Now is a great time to try Davines SU! With every SU retail purchase, you will receive a FREE beach bag or beach towel (while supplies last!). To learn more about the products and services offered at Tribeca Hair Salons, please stop by one of our locations in South Tampa, Ybor, or Seminole Heights or contact us online, and one of our representatives will get back to you immediately.