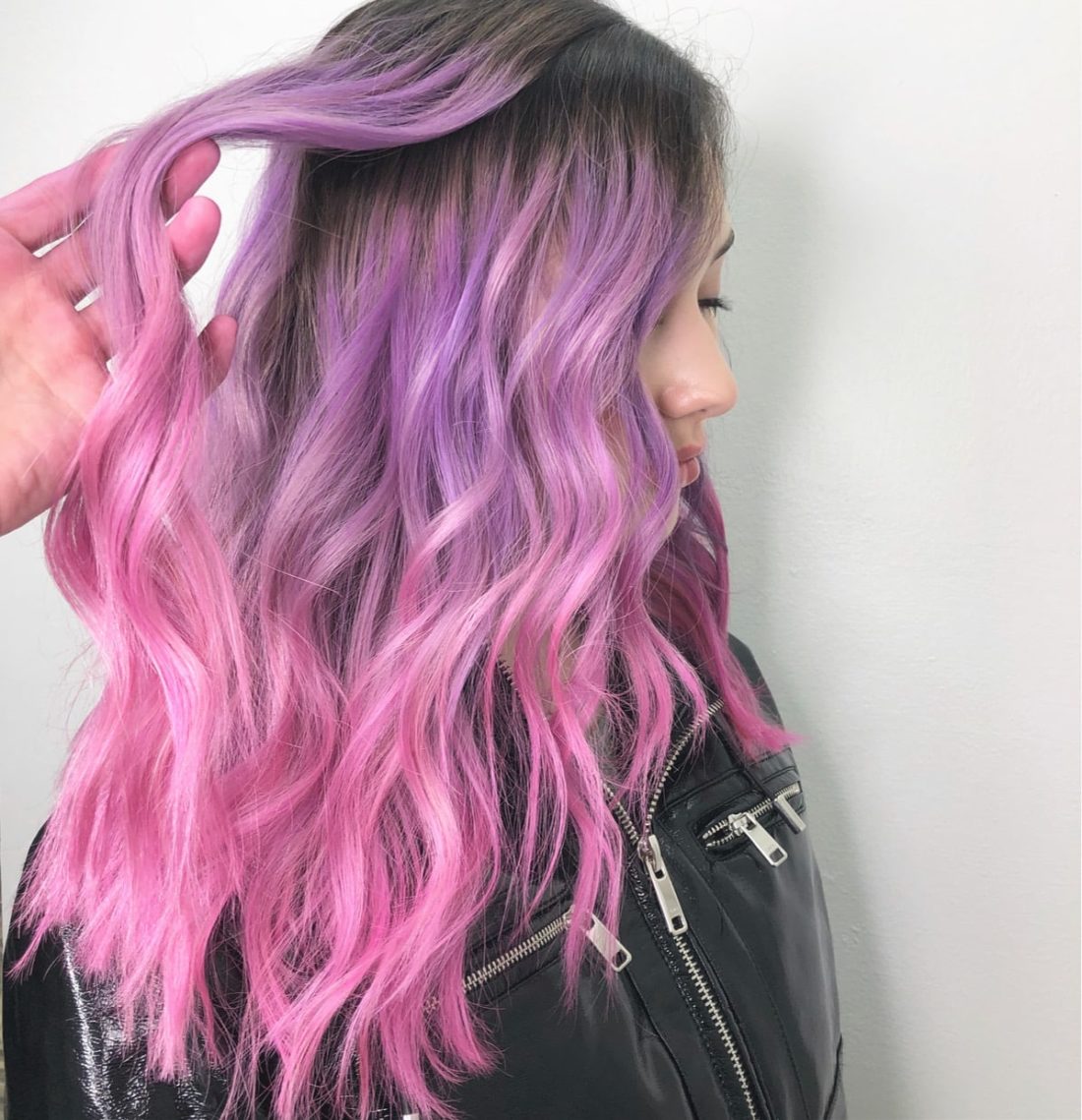 Block Coloring
Life can be dull, but your hair doesn't have to be, let's add some color. With a plethora of colors along with a vast array of coloring techniques, we must be skilled with a rainbow of hues in both permanent and semi-permanent products. From bright colors to the more natural tones, we love block coloring because all eyes will be on you! We love color at our salons; try a small splash of color under some layers or a bolder approach with a subtle (or not so subtle) stripe. 
What is Block Coloring?
Large sections of two or more different shades is referred to as "block hair coloring".  You might also hear it called paneling, signifying a surprising streak of color or dimensional colored underlayer.  This is an extremely versatile technique that provides the same results as foiling, but in less time.  It is a superb way to cover gray and see less regrowth because the stylist can put the contrasting color below your part.
The Coloring Process
The process is simple for block coloring. We just need to know whether your goal is something dramatic or a more natural look. Block coloring is known for colors that contrast one another and truly stand out for dramatic looks.  When your colors balance each other and blend your result will be more natural locks. The contrast color underneath is the most common approach for most clients.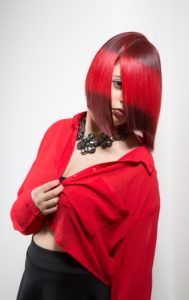 Looking to turn some heads and jazz up your locks?  Your results can be subtle or dramatic, depending on your choice of color.  Need help choosing the best color for you?  Call to make an appointment with one of our hair color specialists at one of our convenient locations in South Tampa 813-250-0208 or Ybor 813-242-4080. Opening soon in Seminole Heights! 
Why Choose Block Coloring?
Seriously you want me to pick just one color.  There are too many shades to choose from I want more than one, heck maybe even more than five.  Well, go for its girl! Rock all the hues in one hairstyle, we got you.  The color blocking technique allows you to go crazy and taste the rainbow.
It's a great way add a playful vibe or instant edge when you add a pop of color to your tresses.  If you're already bored of your fire red tips or magnificent mermaid mane have no fear the variations of this style are endless!   
Ready to fall hair over heels for a jaw-dropping do?  Book online or call to make an appointment at one of our convenient locations in South Tampa 813-250-0208 or Ybor 813-242-4080 we will give you a hair color to dye for! 
Does Hair Texture Matter?
Are you working with: 
Curly hair

 

Short textured hair

 

Wavy hair

 

Layered hair

 
Then highlights and lowlights will add dimension.  If you have wavy hair that you sometimes wear straight and prefer to mimic natural highlights created by the sun, then babylights or microlights are your answer. 
For the longest-lasting color between salon visits, choose shampoos and conditioners for color-treated hair.  You'll want to protect the saturation of your new hue and keep your locks well moisturized.  Even the styling products you use should contain keratin to seal in moisture and shine and protect your color.   
Ready 
for some
 Color?
Your hair doesn't have to be dull, liven up your look with some color. With block coloring, your new look can be as subtle or funky as you want.  At Tribeca Salon, we will steer you in the right coloration.   
Whether you need a cut, a bit of color, or some styling assistance Tribeca hairstylists are here to help!  Book online or call to make an appointment at one of our convenient salon locations in South Tampa 813-250-0208 or Ybor 813-242-4080.