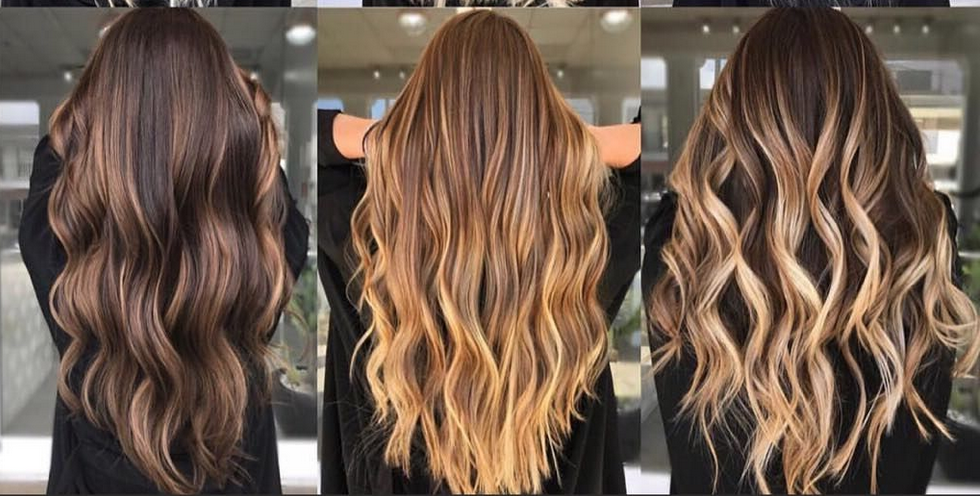 Balayage Hair: Everything You Need to Know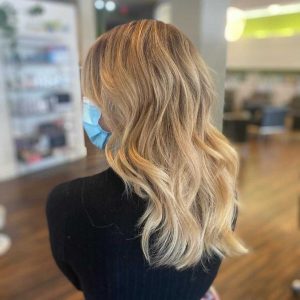 In recent years, you've probably seen celebrities and supermodels showing off beautifully sun-kissed hair with the perfect amount of depth and dimension. This is likely balayage, one of the most highly requested hair techniques in our salons and salons around the world! And while its popularity is fairly new, it's a dyeing technique that has been around since the 1970s.
At Tribeca Hair Salons, our hair stylists have perfected the art of balayage, and we can say with 100% confidence that it's a trend that is here to stay! Interested in making this look your own? We explain everything you need to know about balayage.
What is Balayage?
"Balayage" is a French word that means "to sweep" or "to paint." The process of balayage is a hair dyeing technique that involves hand-painting the dye onto the hair to give it a natural and gradual transition without the presence of obvious or harsh lines.
Balayage uses various tones of light and dark to create multiple dimensions of color which leave the hair with a blended and natural sun-kissed glow. One of the greatest things about balayage is that the color can be customized to your hair color and type. You can be confident that no one out there has the same hair color as you.
Balayage vs. Highlights
Goodbye stripey highlights! Balayage is all about sleek modern, and effortless hair. Unlike traditional highlights that use foil, balayage is painted freehand directly onto the surface of the hair and is not saturated through the section. Stripey highlights no more! Because balayage is painted by hand, the highlights are less consistent, and the result is a softer progression of the dye that leaves beautiful, natural multi-toned color.
Balayage vs. Ombre
Ombre is a process that dyes the hair in gradation from dark to light leaving darker hair from the roots to the mid-shaft and a transition to a lighter color through to the ends. It's a technique meant to look like hair has been dip-dyed. With balayage, there is a natural transition of color and there is no clear fade line between the darker and lighter colors.
Balayage Maintenance
One of the biggest draws to balayage is that it is so low maintenance! Because there are no harsh demarcation lines, hair grows out easily and beautifully, without the need for touch-ups. Balayage newbies may require two to three salon visits to build the color (Lightening too much at one sitting can damage hair.).
However, once you've achieved the perfect shade, you can go every four months until the next balayage appointment. To make your balayage last as long as possible, we recommend using salon-quality sulfate-free products and a quick visit to the salon for a toner or treatment to freshen up the color.
Tribeca Salons – Tampa's Balayage Experts
The creative possibilities with balayage are endless, but is it right for you and your hair? Contact Tribeca Salon at 813-250-0028 to schedule a consultation with one of our expert stylists at our South Tampa, Ybor, or Seminole Heights location or book an appointment online.