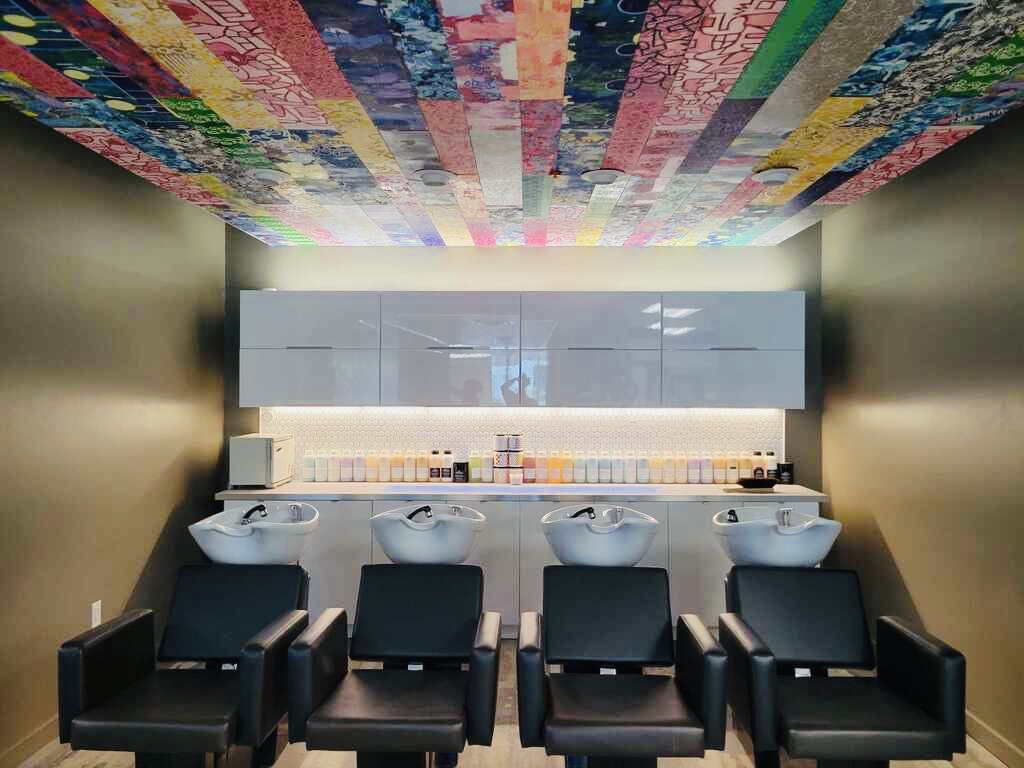 Tribeca Salon Seminole Heights Now Open!
After years of planning, renovating, training, and practicing patience, we are thrilled to announce the opening of our third location – Tribeca Salon Seminole Heights! We look forward to welcoming new clients to our Tribeca Salon family and we are so excited to officially join the Seminole Heights community. Read more about this exciting announcement…
Why Seminole Heights?
First of all, we absolutely love the neighborhood. The artsy, urban vibe of Seminole Heights is a perfect match for Tribeca Salons and our belief in providing the latest styles and techniques in haircuts, color, highlights, makeup, bridal services, and more.
When Tribeca's Creative Director, Brandon Wagner, first moved to Tampa, he lived in Seminole Heights. He has since moved to downtown Tampa but continues to feel a close connection to the community and always knew he'd be back in one way or another.
As we set out to open a new salon in this area, we wanted to make sure the location was in the heart of the Seminole Height community. Mission accomplished! You can find us surrounded by creative, curated shops and several delicious restaurants. Yep, that's us, right across from C House and down the street from Tripp's Diner.
Different Location, Same Tribeca
Tribeca Salon Seminole Heights offers the same exceptional salon experience in a fashionable, friendly environment as our South Tampa and Ybor locations (the private room being the only exception).
Our Stylists
All Tribeca hairstylists have gone through ColorConstruct training – our proprietary 12-month residency training program for cut and color services. This is how our clients will receive an exceptional hair quality experience each and every time they visit our salon.
Our Products
At Tribeca Salons, we only use the highest quality hair products available – one of which is Davines. Want to maintain that "salon look"? We got you. From shampoos to conditioners, hair masques to styling products, and more, we offer a wide range of hair care products that you can use at home.
Our Services
We strongly believe that specialization is what sets us apart from other salons in the Tampa area. This is the core of our value system, and we have made it our mission to become experts in the art and science of hair color.
Visit our new location in Seminole Heights!
Want to check out our new location? Please visit us at 6008 N. Florida Ave, Tampa, FL 33604. Want to book at our new