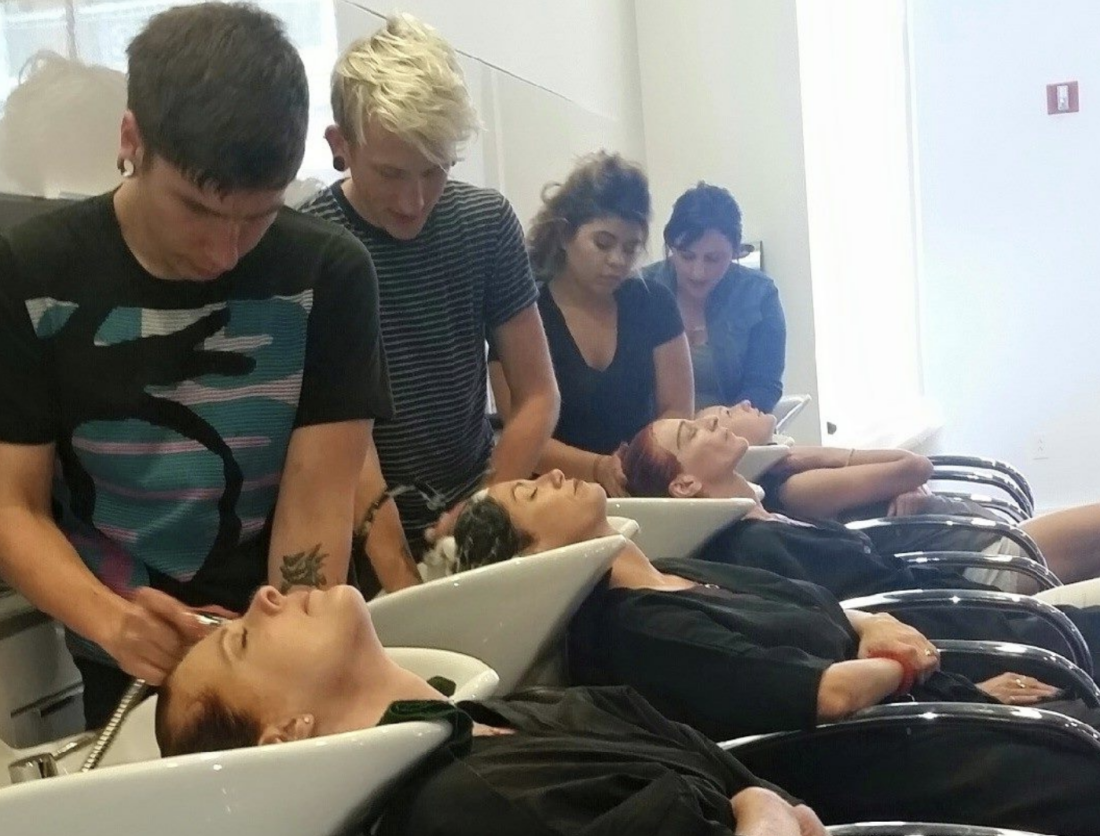 Why Tribeca is the Best Place to Go for a South Tampa Hair Stylist
When you're seeking unparalleled expertise, unparalleled creativity, and a dash of that local South Tampa flair, there's only one name that resonates in the world of hairstyling: Tribeca. With its unique combination of passionate professionals, modern ambiance, and a client-centric approach, Tribeca is not only the place to go for a hair transformation but also a holistic experience. Here's why Tribeca tops the list for those seeking the quintessential South Tampa hair stylist.
Experience Meets Innovation:
At Tribeca, every stylist brings a wealth of experience paired with an undying thirst for the latest in hair trends and techniques. They are seasoned professionals who've honed their craft but are also eternal students, ever eager to learn, adapt, and evolve. This balance ensures that you, as a client, get the best of both worlds – time-tested techniques coupled with the latest trends.
Customized Approach:
No two hair types are the same, and neither are two clients. The South Tampa har stylist staff at Tribeca understands this like none other. Every session starts with understanding the individual's needs, assessing hair health, and only then recommending a style or treatment. It's about creating a look that resonates with your personality and lifestyle.
Eco-friendly Choices:
In a world increasingly leaning towards sustainable choices, Tribeca is ahead of the curve. They've made conscientious decisions in choosing eco-friendly products, ensuring that while your hair looks good, you also feel good about the choices you're making for the environment.
A Wide Range of Services:
Tribeca is not just about haircuts. It's about hair transformations. From balayage to hair extensions, from modern trims to vintage styles, there's a range of services available. You can step into Tribeca with an idea and leave with a masterpiece.
The Tribeca Atmosphere:
The moment you step into Tribeca's South Tampa location, you'll feel it – the ambiance. It's not just another salon; it's an experience. The chic design, the attentive staff, and the relaxed vibe all come together to create a space where creativity flows freely, ensuring that every client walks out feeling like the best version of themselves.
Consistent Rave Reviews:
A business can sing its praises all day, but what truly speaks volumes are the words of satisfied clients. Tribeca's consistent rave reviews highlight not just the skill and expertise of the stylists but also the warm and welcoming environment that makes every visit a memorable one.
Community Engagement:
Tribeca isn't just a business in South Tampa; it's a part of the community. The salon is often engaged in local events, initiatives, and causes. When you choose Tribeca, you're not just opting for a salon; you're becoming a part of a family that cares about the community.
In a city as vibrant and dynamic as South Tampa, there are numerous options for haircare and styling. Yet, Tribeca stands out not just because of its world-class services but also due to its commitment to every client's well-being, the environment, and the community at large. So, if you're on the lookout for a South Tampa hair stylist who gets you, understands your needs, and ensures you always put your best hair forward, look no further.
Experience the Tribeca difference today. Please book your appointment with one of our South Tampa hair stylists by calling 813-250-0208 and let your hair tell its own fabulous story!