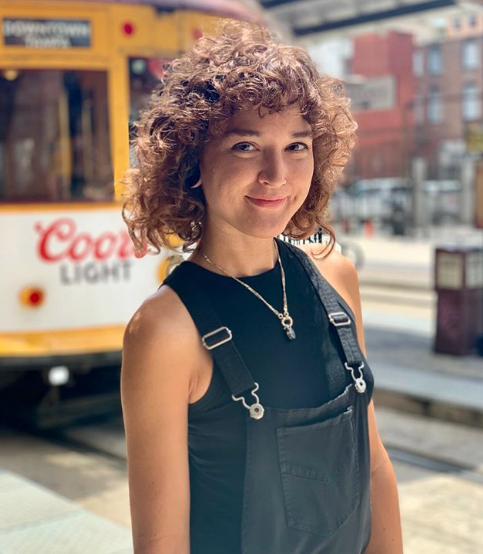 Trending Fall Haircuts and Styles
We know Florida isn't generous with the cool air the rest of the US tends to get in November. It's still pretty hot outside, but don't put off your fall hair care. These trending fall hairstyles are achievable in the Tampa Bay weather.
Short Hair
If the beach and pool have left your hair a bit frazzled from summer fun, now is the time to cut loose those damaged ends and dive right into a tousled bob.
A short do will complement your wardrobe of scarves and jackets when the weather starts to cool. You can also rock this look by adding some texture using your flat iron to make some wavy bends.
Want a more dramatic fall look? Go with a choppy pixie cut, especially if you have fine, straight hair. The choppy layers will add texture and you can even glam with some wispy bangs.
If you have thick and or curly locks it may take a bit more effort to style but that's what hair products are for. Check out the products we carry in our South Tampa and Ybor Salons.
Medium and Long Hair
Go big or go home is your motto this fall. Break out the big 2" curling iron and think bouncy volume.
If you already have curly hair, you're #winning with texture and volume. A curly shag is all the rage this fall. Ensure your curls stay smooth by incorporating a diffuser to your blow dryer and scrunch gently with your fingers.
Loving your length? Blend in some long layers and show off that length. If you want to make a bigger transformation, consider playing with some cozy fall colors or a rich, vibrant cocoa brown. Or you can keep it lighter around your face and blend warm tones throughout the rest to finish off that fall look.
Keeping it Natural
Natural hair is always on trend so it's no surprise to see people owning their natural texture this fall. The color and shape really count when you are keeping it natural. Some warm highlights that compliment your skin tone can kick up your fall look. Or maybe cut in some fringe on the ends or around your face.
What can I do If I don't want a total new look?
If you don't want a mega hairstyle change, you can make a real statement with a trendy updo like a messy bun or low bun with lots of hair accessories. That's right girls pull out your basket of hair accessories and go crazy because the more the merrier this fall season!
Visit Tampa's Top Stylists
Before heading out to one of the many holiday parties you'll be attending you can schedule a styling session with one of Tribeca's hairstylists.
Whether you need a cut, a bit of color, or some styling assistance, our team can help! Book online or call to make an appointment at one of our convenient locations in South Tampa or Ybor City.