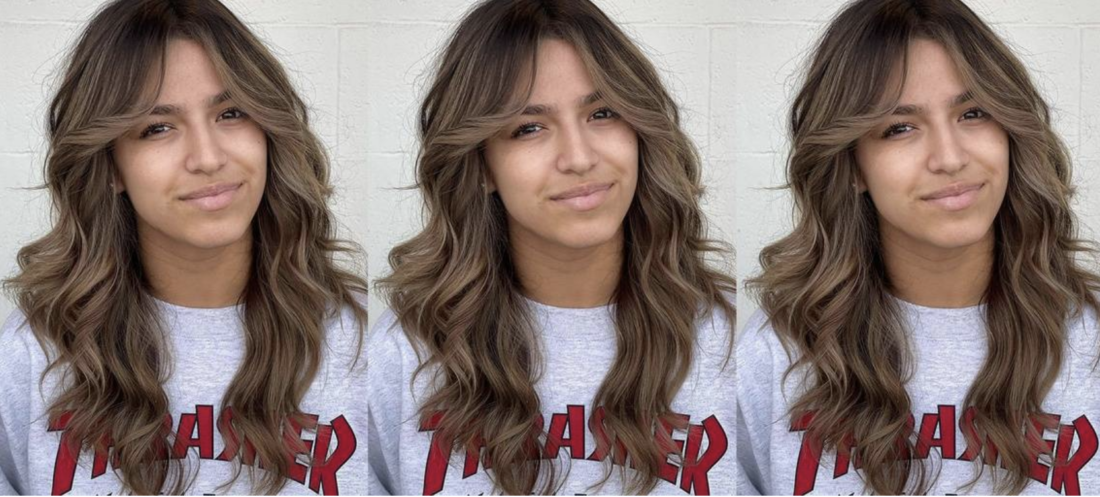 Sizzling Hair Trends: Get Ready to Turn Heads!
Spring is here, and summer is just around the corner! It's time to give your tresses a fresh and fabulous makeover! As the temperature rises, so does the need for stunning and stylish hairstyles that embrace the spirit of the season. We've compiled a list of the hottest hair trends for Summer 2023 that are sure to make a splash. Get ready to transform your look and beat the heat with these dazzling hair trends.
Beachy Waves – Effortless and chic, beachy waves are the epitome of summer hair. This carefree style can be achieved on any hair length, making it a versatile and easy option for those long, hot summer days. Ask your stylist for tips on how to create these tousled waves at home with minimal heat styling.
Curtain Bangs – Curtain bangs remain a popular choice. This breezy, face-framing fringe adds a touch of sophistication to any hairstyle while keeping you cool during the warmest months. Plus, curtain bangs flatter a variety of face shapes and hair types, making them a versatile and stylish option.
The Textured Lob – The textured lob (long bob) is the perfect summer hairstyle for those who want to keep some length while still feeling light and breezy. With its layered, tousled finish, the textured lob adds movement and body to your hair, making it perfect for the beach or a night out on the town.
Braids and Twists – Braids and twists are a summer staple, as they provide a stylish and practical way to keep your hair off your neck and face. From classic French braids and fishtail braids to intricate cornrows and boho twists, there are endless possibilities for incorporating this trend into your summer look.
Sun-Kissed Balayage – Summer is the perfect time to lighten up your locks with a sun-kissed balayage. This hand-painted highlighting technique creates a natural, beachy effect that adds dimension and depth to your hair. Choose warm, golden tones to complement the season's sun-soaked vibes.
Sleek Ponytails – A sleek, high ponytail is a classic and elegant summer hairstyle that keeps your hair in check during hot, humid days. Amp up your ponytail game with accessories like silk scrunchies, metallic hair cuffs, or even a wrapped scarf for a fashionable and functional look.
Summer 2023 is all about embracing easy, breezy, and stylish hair trends that keep you looking and feeling cool in the heat. Don't be afraid to experiment with these sizzling hairstyles and make a statement this season. Visit Tribeca Salon today to consult with our expert stylists and find the perfect summer hairstyle that suits your personality and lifestyle.