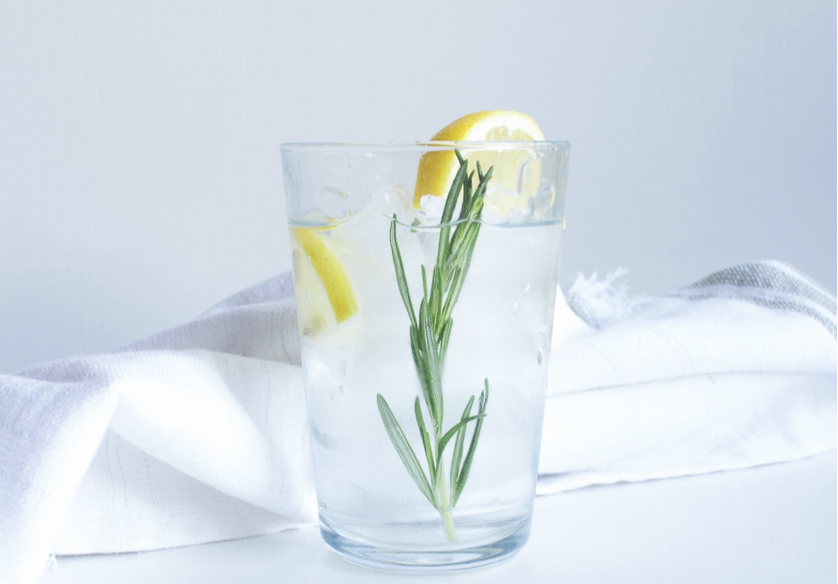 Is Rosemary Water the Secret to Amazing Hair?
You've probably seen the countless TikToks that swear by rosemary water and its magical powers to make your hair shinier, softer, and grow faster. Too good to be true? The expert stylists at Tribeca Hair Salons explain the truth behind the hype and whether this trend is worthy of your time and money.
How does rosemary water benefit the hair?
Believe it or not, according to experts, rosemary water is in fact beneficial for your hair! You can thank the oil found in rosemary – a natural remedy that is proven to decrease hair loss, boost hair growth, and promote scalp health, thus backing up the number one rule in hair care…a healthy scalp will lead to healthy hair.
How does it boost hair growth?
Boosting hair growth through products and medications has always been a challenge, so why would rosemary water be the answer to this scientific conundrum? It's because of the natural properties found in rosemary water that boost hair growth by inhibiting hormonal changes that lead to hair loss, improve circulation to the hair follicles, act as an antioxidant, and decrease inflammation on the scalp – all of which improve scalp health and strengthen hair.
Is rosemary water safe for all hair types?
Not all hair is created equal, and certain hair types will experience even greater benefits of rosemary water than others. The top two? Individuals who suffer from hair loss due to hormonal effects or advanced age and individuals with inflammation and irritation caused by dandruff.
And while rosemary water is greatly beneficial to many, others should avoid it unless approved by a physician. This group includes:
Individuals who use oral or topical medications for hair loss
Women are pregnant or breast-feeding
Children
Individuals with sensitive skin or severe allergies. *If you fall into this category and still want to give rosemary water a try, we highly recommend you perform a patch test before applying it to your scalp. Do this by applying rosemary water to a small area of skin for five nights straight. Check for irritation daily.
What is the best way to apply rosemary water to the hair?
At Tribeca Hair Salons, we recommend applying rosemary water to the hair by using it as a rinse or mixing it into your shampoo. Here is our go-to recipe, which is as simple as making a pot of hot tea:
Step 1: Boil one quart of distilled water in a medium-sized pot.
Step 2: Add a handful of dried rosemary leaves to the boiling water and let sit for five minutes before removing the pot from the heat.
Step 3: Let the rosemary steep for five hours.
Step 4: Using a 4-to-1 ratio, dilute the rosemary water with distilled water to form a rinse or mix the rosemary water into your shampoo.
Step 5: After you have applied the rosemary water rinse or shampoo, thoroughly rinse your hair with clean water.
Step 6: If you opt for a rosemary oil scalp treatment, combine one drop of rosemary oil with six drops of coconut oil, massage into the scalp, and leave on overnight. Wash hair in the morning.
Tribeca Hair Salons – Tampa's Top Hair Stylists
At Tribeca Hair Salons, we stay on top of all the latest hair trends – from styles, products, maintenance, and more! To learn more or to schedule an appointment at a Tribeca Hair Salon in South Tampa, Ybor, or Seminole Heights, please call 813-250-0208.