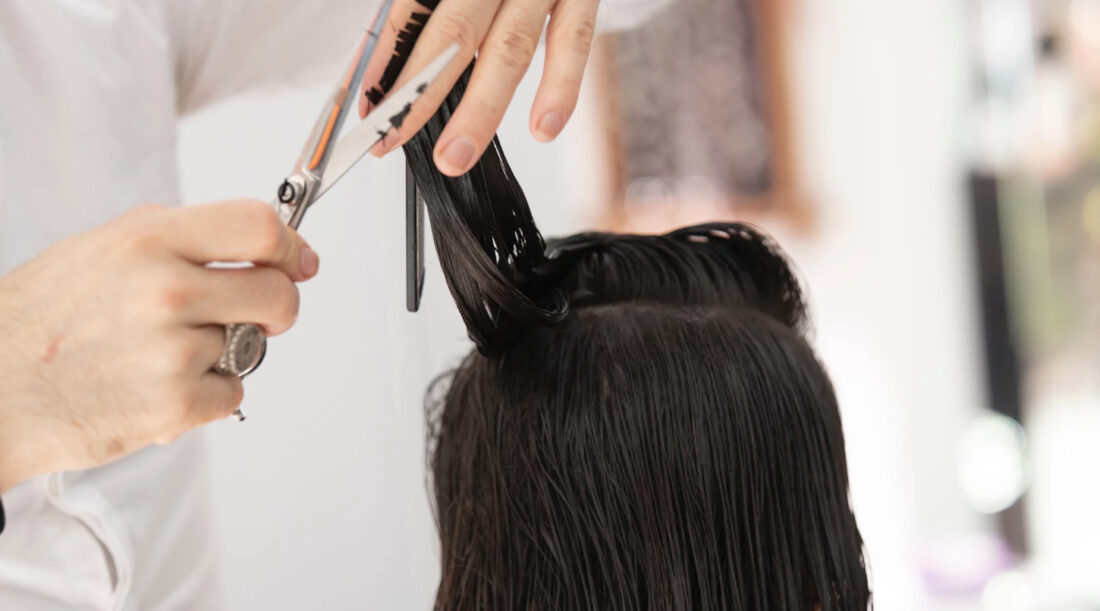 How Long Should You Go Between Haircuts?
"How often should I get a haircut?" This is probably the most common question we get asked by both men and women at our salons. The answer? It depends on several factors from style to texture to how frequently you use hot tools and more. Here we dig deeper into this million-dollar question….
Factor #1: Your Hair Style:
If you're sporting bangs or a short style, you'll need a trim at least every 8 weeks to maintain a fresh, clean look. With shaggy cuts or textured hair, you can go a little longer since your hair doesn't have to be perfectly in place. The quality of your haircut also plays a big role! If it's done well, your style should last at least 8 to 12 weeks.
Factor #2: Your Hair Texture
Curly hair tends to be drier and more brittle than straight hair because oil from the scalp doesn't travel down the curls to the ends. (Pro tip: A moisturizing mask will help with this!) Maintaining scalp health promotes new growth, so a trim every eight weeks is necessary to keep curly hair split-end free. More frequent cuts will also help curly hair maintain its shape. So, if you want to keep your curls looking bouncy and beautiful, never go longer than two months before getting a trim.
Factor #3: Your Hair Goals
If you want to maintain your current style, getting a cut every six to eight weeks is a good rule of thumb.  If long hair is your end goal, don't dismiss regular trims because you still need a cut every now and then! Why? Because if the ends split and break, you will lose the length from the bottom no matter how fast it grows out of your scalp. Getting a trim every 12 weeks will keep your ends healthy and allow your hair to grow out.  At a maximum, you must get your haircut every six months to prevent damage to the ends
Factor #4: Your Hair Health
Excessive heat damage from using hot tools will result in split ends and the need for more frequent cuts.  If your hair falls into this category, we recommend getting a cut every eight weeks to keep your hair as healthy as possible. The tips below will also improve hair health…
Use a heat protectant when you use heat to style.
Trade hair rubber bands for Teleties that are gentler on hair.
Do not bleach or dye damaged hair.
Sleep on a satin or silk pillowcase to prevent friction breakage.
Dry your hair with a microfiber towel.
Need a trim, cut, or style? Contact Tribeca Hair Salons!
At Tribeca Hair Salons, we are dedicated to the art and science of hair cutting, coloring, and styling! To learn more about our services and products or to schedule an appointment at one of our salons in South Tampa or Seminole Heights, please call (813) 250-0208.