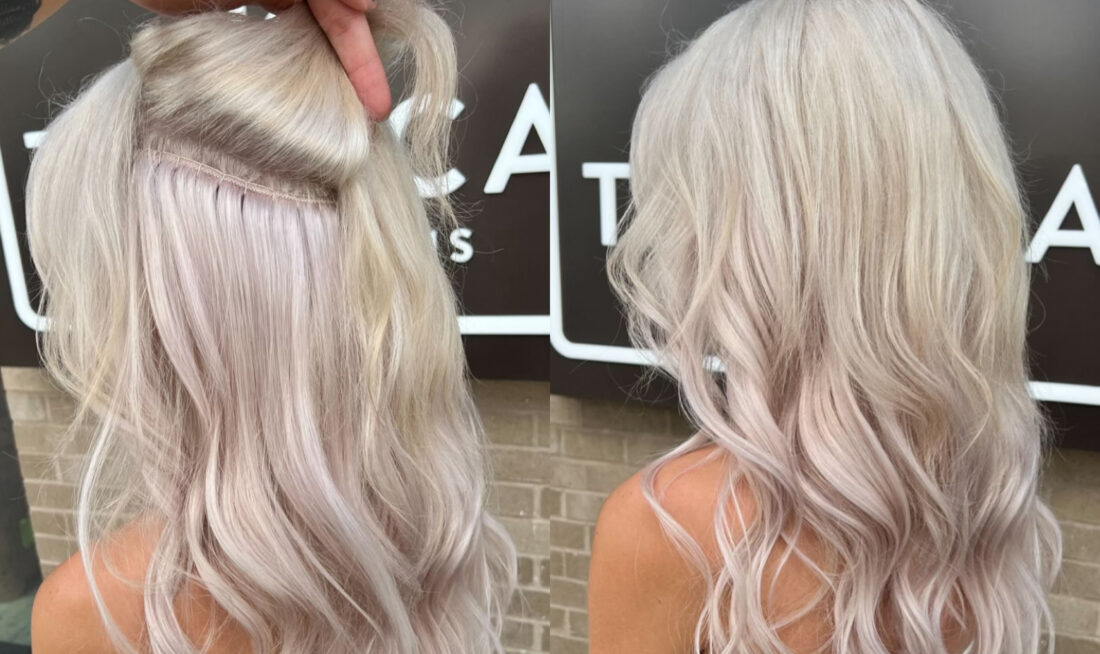 Extensions vs Temporary Hair Pieces
Whether you wish to increase the volume of your hair, enhance its length, or glam it up for a big event, all can easily be achieved with the help of hair extensions. Not sure where to begin? No worries! Check out our beginner's guide to the two basic types of hair extensions – permanent and temporary hair pieces.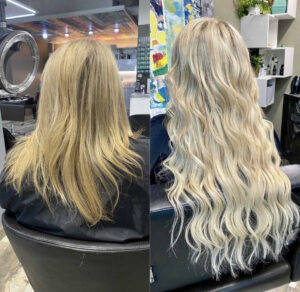 Permanent Extensions
As indicative of the name, permanent hair extensions offer a long-term solution that can last for several weeks or months before having to be repositioned or removed.  They are a popular option for clients who wish to add volume or length, however, the installation process is a bit complex.
The system involves attaching wefts or individual pieces of hair to the head with an adhesive or thread. Here's the problem. When you sleep, these attachments create tension that can cause breakage and long-term damage to your natural hair.
Pros
A long-term solution for women who want to add volume and length
Natural and seamless in appearance
Long-lasting results ranging from one to three months
Cons
A complex installation process that takes two to four hours
High-maintenance
Requires regular adjustments
Causes damage to natural hair
Not ideal for women with fragile hair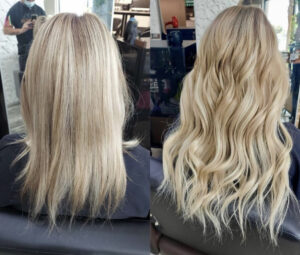 Temporary Hair Pieces
Designed for day-to-day to day use, temporary hair pieces can be easily removed every evening and are a great option for clients who are seeking a low-maintenance solution. You can add the volume and length you want without having to commit to permanent extensions!
At Tribeca Hair Salons, we offer the Halo Couture brand of temporary hair pieces, and we're obsessed! The simple installation process involves a thread across the top of the apex that holds the hair intact, seamlessly integrating with your hair. Enjoy the extra volume and length throughout the day and remove the pieces at night. Better yet, there is no wear and tear with your natural hair!
Pros
Easy to install and remove
A temporary solution that adds natural looking volume and length
Low-maintenance
Ideal for women with fragile hair
Con
Not a long-lasting hair extension solution
Tribeca Hair Salons – Tampa Bay's Premiere Hair Extension Experts
Do you want to add volume and length to your natural hair? We can help! Our semi-private studio offers several lengths and colors of hair for immediate purchase. For all new extension clients, we offer a complimentary consultation to discuss the pros and cons of our available hair extension systems. To learn more about Tribeca Hair Salons in South Tampa, Ybor, or Seminole Heights, please contact us.