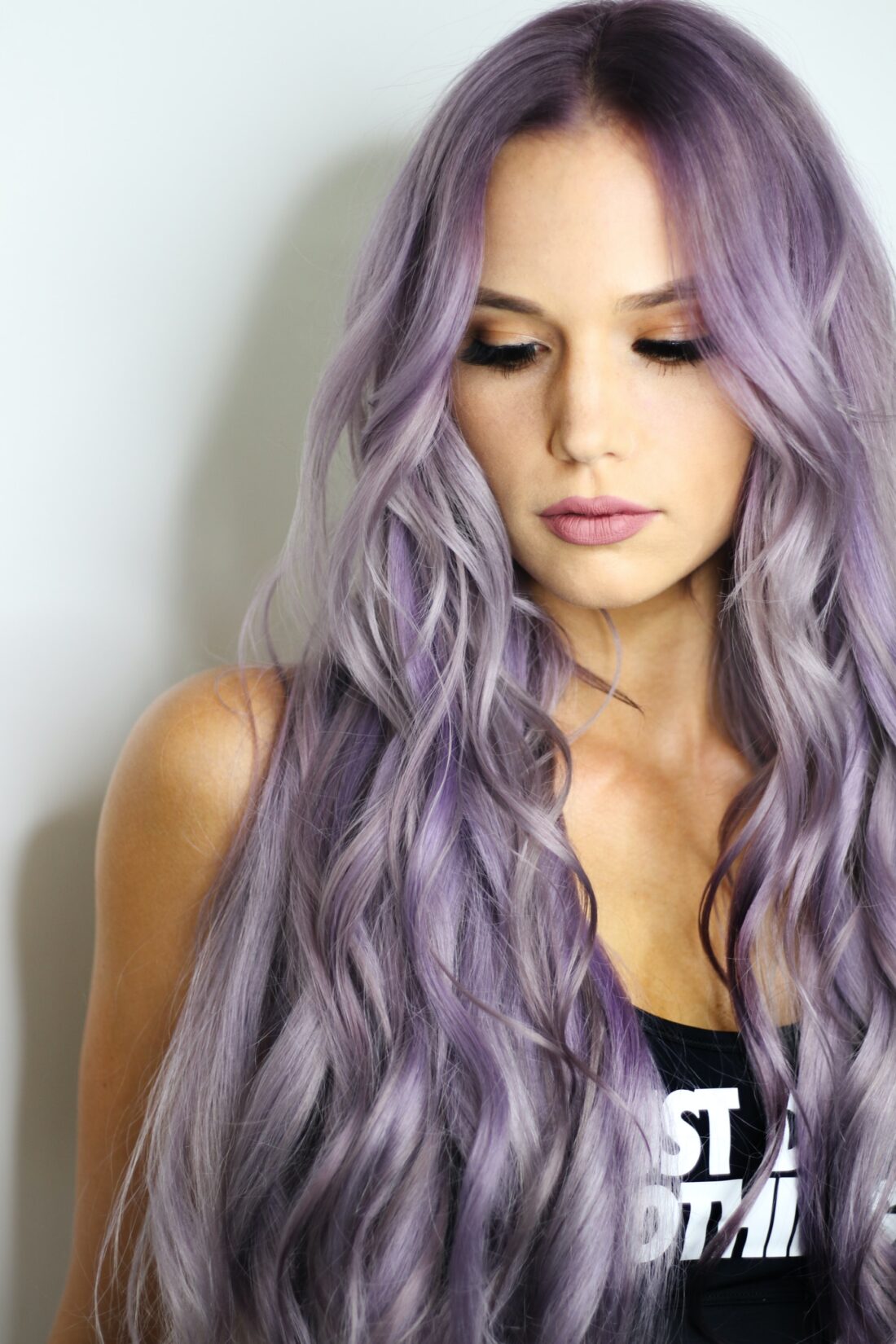 Extending the Life of Your Hair Extensions
Many grow up desiring long flowing hair and do our best to achieve it.  Hair extensions are helping us achieve that long princess or mermaid mane without the wait of growth.  Knowing your hair extensions are a beauty investment, we understand you want them to last.  Some hair hacks will help you keep your extensions looking great and will help them last longer. Our stylists share how… 
Handling Tangling
Hair extensions become tangled just like your own strands.  It is best to use a brush with nylon bristles that are looped, a soft-bristle brush, or a wide–tooth comb.   
It is important to not use traditional brushes and be sure the extensions are dry before you brush them, or you could cause breakage.  Brushing your extensions throughout the day when wearing will also prevent tangles and keep them looking nice.   
Avoid wearing your hair extensions with any activity that will cause friction to the extension.  Working out can cause knots so keep your hair pulled up or braided. You may want to limit activity that may cause excessive sweating with your hair extensions in.   
Tribeca Salons offers 3 types of hair extension options. During your consultation, you'll go over your hair goals and to find out which extension technique works best for you.  Call one of our 5-star rated hair salons for an appointment today! 
Keeping Extensions Clean
You might not think you can, but yes, you can wash your extensions.  However, you should only wash them after a couple of weeks or if they have a buildup of product on them and become difficult to style. In between washes, you can use a high-quality dry shampoo. 
By keeping your hair extensions dry, clean, and brushed you will extend their life and keep them beautiful.  Check out some of the extensions we have wowed our clients with in our gallery here. 
Hair
Products
 for Extensions
Hair extensions can be damaged, broken, and acquire product buildup just like normal hair.  Try to keep the styling tools and products usage to a minimum.  If you must use styling tools and products keep your heat settings extremely low and first shield extensions and your own hair with a heat protectant. One of the best ways to avoid styling tools is to have two sets of extensions, one straight and one curly.  This will not only double the life of your extensions but save you time in getting ready to strut out your door. 
Storage
If you have extensions that you can remove, one of the simplest ways to keep your hair extensions looking better longer is proper storage between use.  You will need to keep the extensions in a cool dry place out of sunlight.  If the hair came in a box or special storage container, you can use that.  Otherwise, you can keep them in an airtight container or even a shoebox.  Remember: 
 
Never put your extensions away wet, as they can grow bacteria or mold

 

Brush the extensions after use 

 

Secure the ends with a hair tie

 

Carefully roll the extensions into a loose circle

 
At Tribeca, we have 3 different hair extension options available.  You can set up a consultation to find out which extension technique best suits you and your needs.  South Tampa salon at 813-250-0208 or our Ybor City salon at 813-242-4080. We also have a new convenient location opening in Seminole Heights. Book your hair appointment and feel the confidence that comes with long hair! 
Get Hair Extensions
Go ahead and make the beauty investment and get yourself some extra volume and length with gorgeous hair extensions! We can even try out some fun colors to change with the seasons or with your mood.  
Step out in style after your hair extension appointment at our South Tampa location at 813-250-0208 or our Ybor location at 813-242-4080!