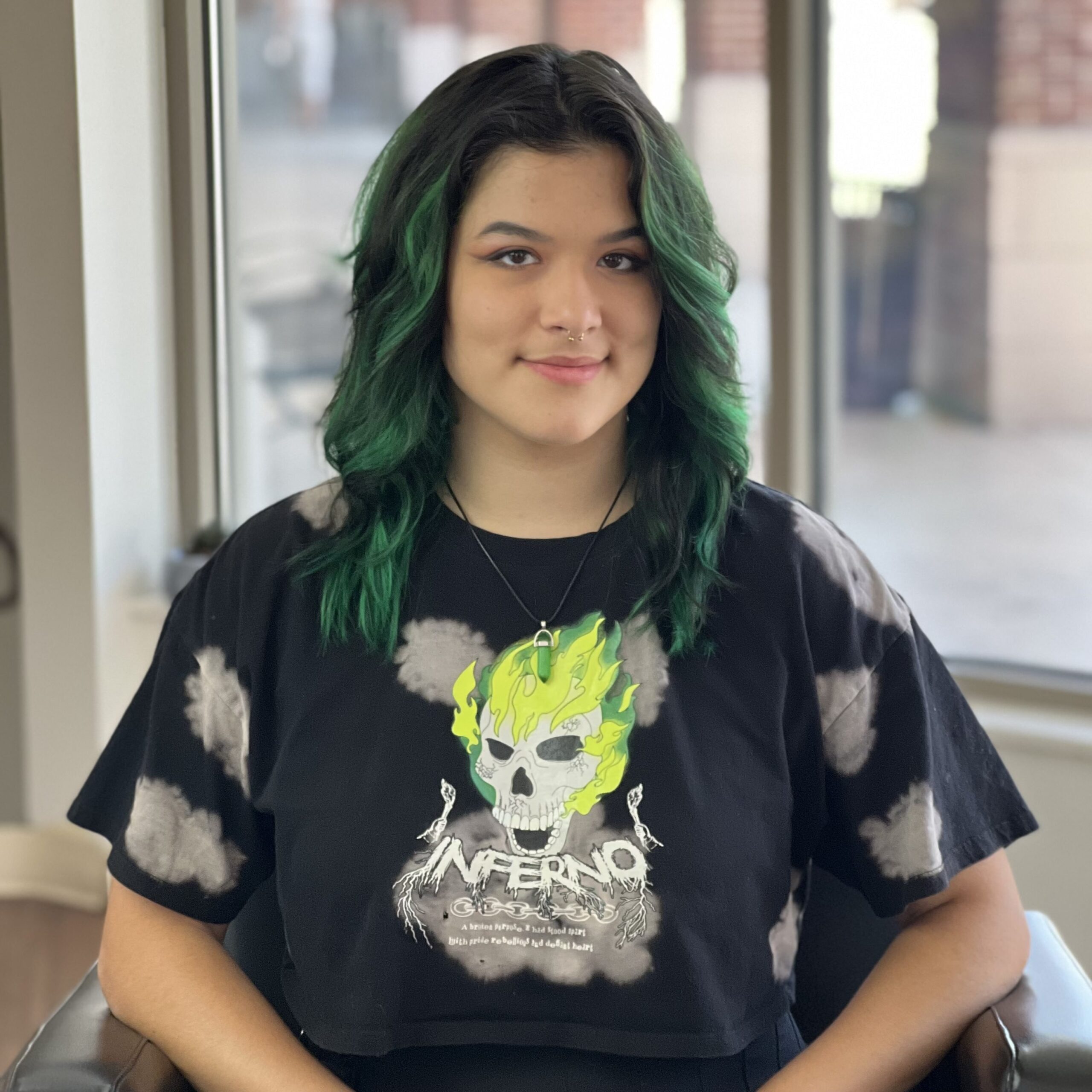 Meet Your Tribeca Stylist™ — Emily
Crafter 3
Originally From
Orlando, Florida
Personality in Three Words
loving, hardworking, creative
Works Best With
All hair and skin types
Coloring Specialties
Balayage and vivids
Cutting Specialties
Textured fun cuts!
Why You Wanted to Become a Hair Stylist
Growing up I've always had such a hard time with my image, both inside and out I hated every inch of myself. I was anxious, depressed and I felt like no one else in the world could possibly feel the way I feel. Hair and makeup has truly helped me through my journey of learning to love myself and just growing up in general. Once I started to play around with hair and makeup I learned to take care of myself, I learned that my hair and skin needed different things than my peers and even my family members. The things I hated about hair and skin were not unmanageable they just needed different tools and knowledge than I had been provided in my life. With the knowledge and ability to properly express myself self love followed and as I came out of the clouds of depression I realized I'm not alone, thousands upon millions of people feel the same way I feel every single day. The reason I wanted to become a hair and makeup artists is to have an impact, I don't want to just have meaningless conversation with individuals I want to make an impact on someone's life for the better and teach people the proper tools to take care of their special features and prove that you are not alone.
Best Thing About Tampa Bay
The amazing diversity of people around us!
Favorite Quote
"What's meant to be will always find a way" Cameron McCarthy
Favorite davines product
Liquid spell