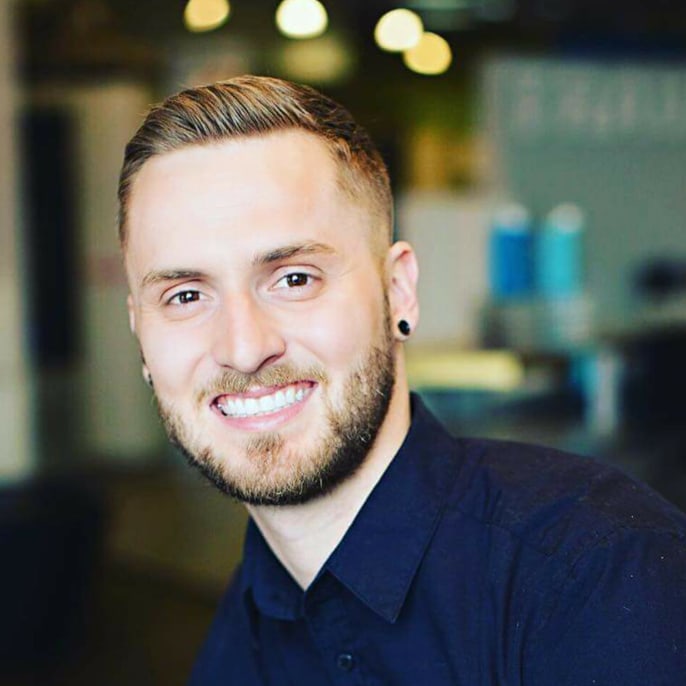 Meet Your Tribeca Stylist™ — Stephen
Colorist + Stylist
Crafter 3
Originally From 
Tampa, Florida
Education
2009 — Paul Mitchell: The School Tampa
Personality in Three Words
Energetic & Positive
Works Best With 
Medium to Long Haired Female Clients.
Coloring Specialties 
Blonding, Balayage, Coppers, Reds, and Rich Brunettes.
Cutting Specialties 
Any
Other Hair Services 
Works with African American Hair
Celebrity Fashion/Hair Inspiration 
Emma Stone, Anne Hathaway, and Sarah Jessica Parker
Awards/Accolades
Certified Kevin.Murphy Styling Educator
CertifiedKevin.Murphy Color Educator 
Additional Training/Classes
Multiple Kevin.Murphy advanced color & styling training sessions across the United States
Why You Wanted to Become a Hair Stylist
Since I was a kid I have always found myself with my hands in women's hair. My family said they knew I was going to be a hairstylist since I was 2 years old!
Best Thing About Tampa Bay 
Well being born and raised in Tampa I live off of sunshine and anything to do with the water! Tampa is a fun diverse city with so much opportunity for growth. As the city continues to grow we all grow!
Favorite Quote
"Life ain't always beautiful, but it's a beautiful ride."
Favorite Kevin.Murphy Product for Men
Rough.Rider
Favorite Kevin.Murphy Product for Women
Anti.Gravity Spray & Re.Store